The Most InfluENTIaL Filipino books over the past Decade
It can be challenging to find great Filipino books, especially in non-fiction.
To make it easier to do so, we scanned the publishing industry in the Philippines and developed a long-list of influential non-fiction books from the past decade. From there, we vetted the selection further down to a short-list based on reader reception (i.e. what kind of reviews the book got from readers, journalists, bloggers, and other groups) and industry impact (i.e. how often the person or their work was referenced by others).
We whittled down this short-list to the selections below based on spirited discussions among the editorial team at Bookshelf PH. Our chosen works reflect a kind of craftsmanship: They not only made a significant impact within their given field, but they also demonstrate an excellence in writing, branding, and marketing - execution, in short - that leaders in other industries could also follow and aspire to.
Our selections are not just thought leaders, in other words. They are thought leaders among thought leaders.
We stand by these selections, which we consider best-in-class in both the Philippines and around the world: Any would serve as a great model in helping you develop your own approach to thought leadership.
The Criteria Behind our Selections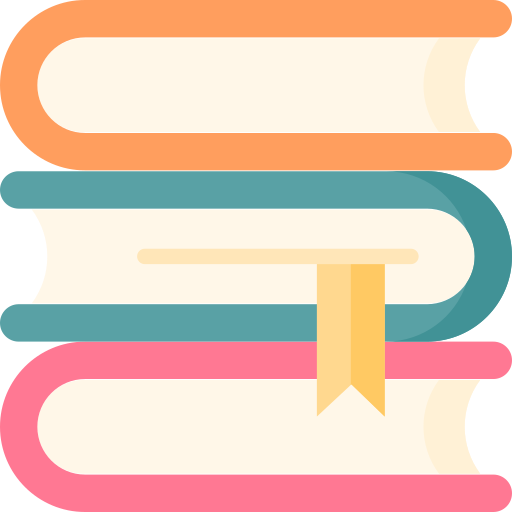 Each work was highly rated by its target audience.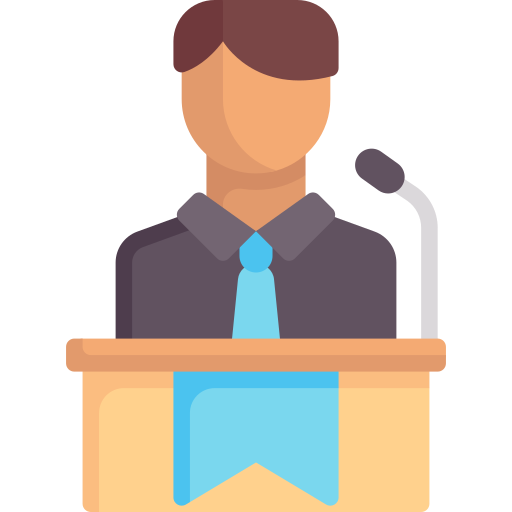 Each work was widely cited in its field.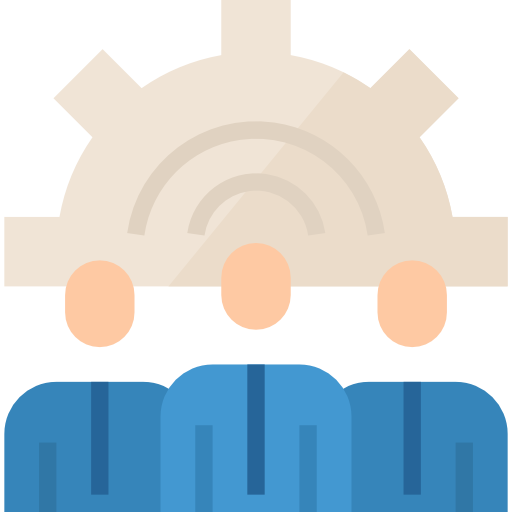 Each work was exceptional in its creative execution.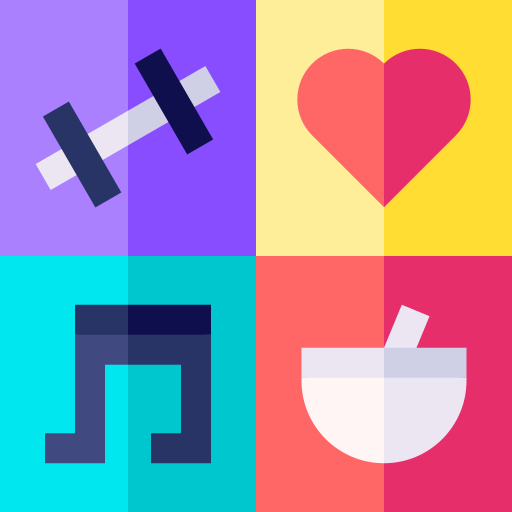 The Most Influential Filipino Books
in Self Help and Lifestyle
These works have shaped the way we think, feel, and live through insights that enrich our lives.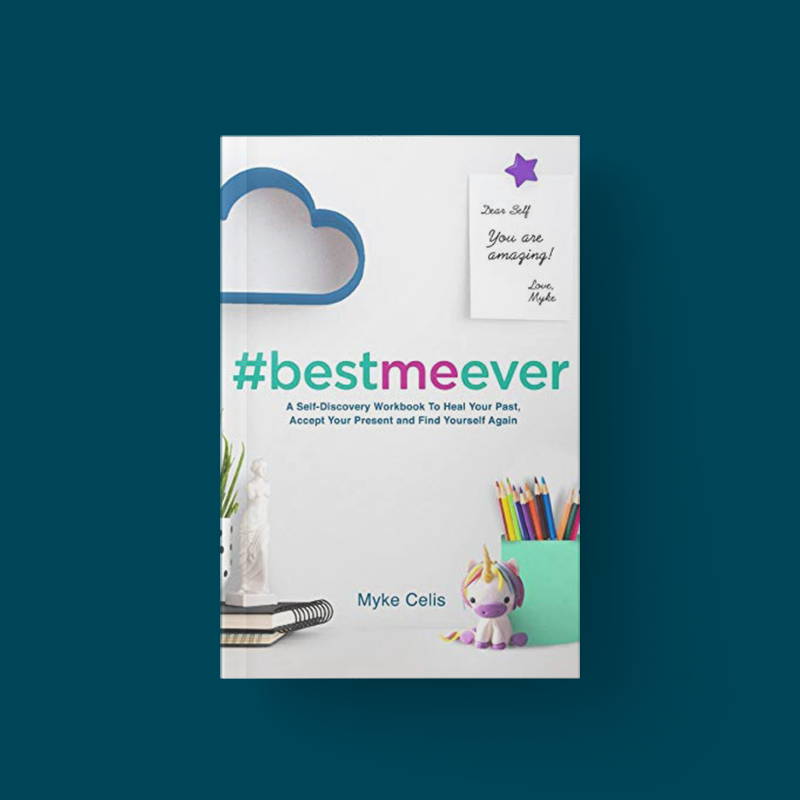 Best Me Ever: A Self-Discovery Workbook
To Heal Your Past, Accept Your Present And
Find Yourself Again by Myke Celis
(Self-published, 2020)
The first workbook in Myke Celis' Best Me Ever series is perfect for those looking to heal from their mistakes and traumas to ultimately unearth the best versions of themselves. The workbook is filled with simple daily activities and self-reflections so that readers can have a more hands-on experience while reading. Celis, a certified Internal Coaching Federation coach master, also provides readers with poignant advice and motivating mantras through notes and short messages to help them deal with their struggles in life.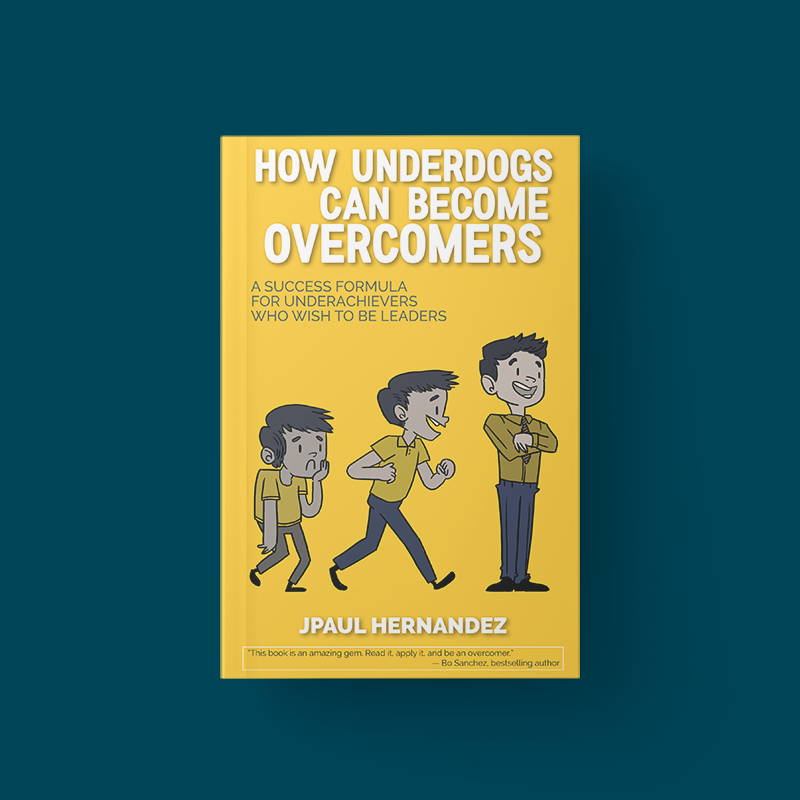 How Can Underdogs Can Become Overcomers
by JPaul Hernandez
(Shepherd's Voice Publications, 2016)
How Underdogs Can Be Overcomers covers the experiences of JPaul Hernandez when he was a twentysomething struggling with credit card debts and purposeless living before ultimately becoming successful. With lessons learned from his past, Hernandez arms his readers with the knowledge and motivation to succeed regardless of their background. His story proves that anyone can be fit to lead when equipped with the proper tools and guidance.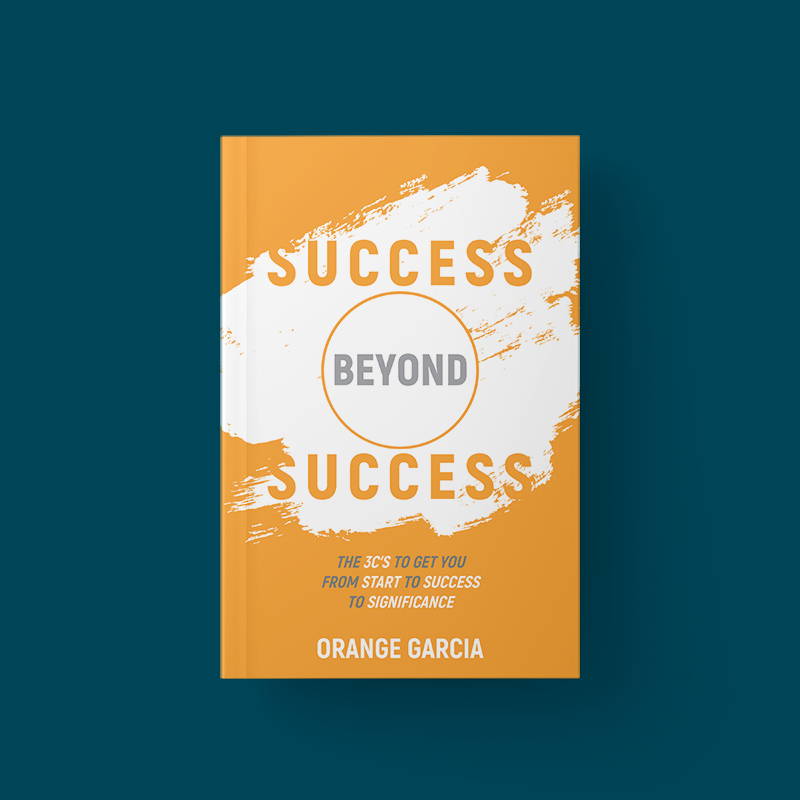 Success Beyond Success by Orange Garcia
(Shepherd's Voice Publications, 2015)
Though most books are focused on achieving success, Orange Gracia's Success Beyond Success instructs readers to reach for something more significant; fulfillment. Gracia's message resonates with readers who long to find their purpose and want to live a more fulfilling life. Applying the lessons from this book, expect to dig deep into yourself to find out what motivates and brings out the best in you.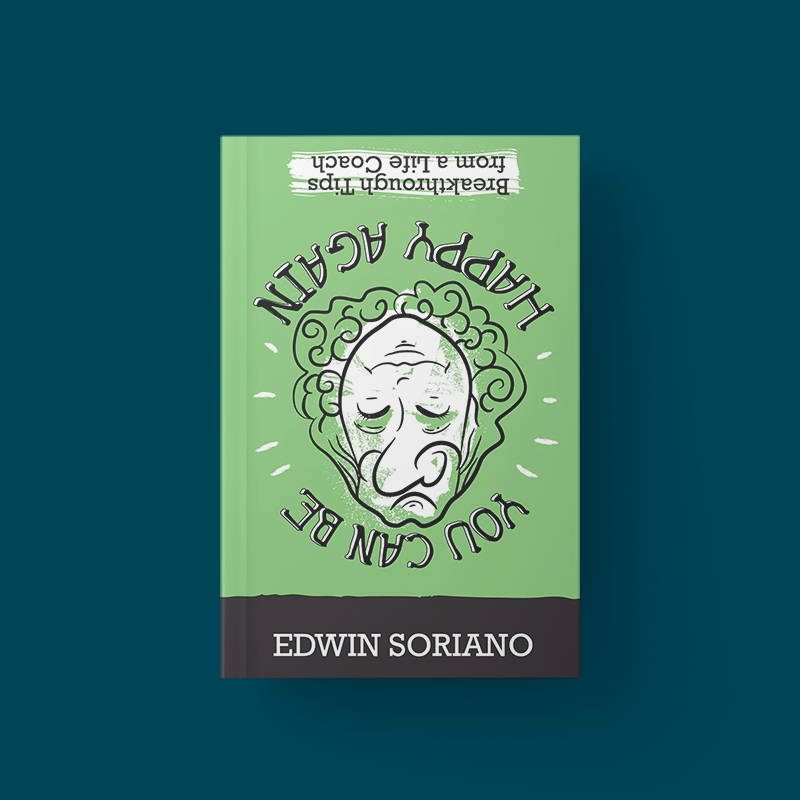 You Can Be Happy Again: Breakthrough
Tips from a Life Coach by Edwin Soriano
(Shepherd's Voice Publications, 2016)
Life coach Edwin Soriano helps bring out the best version of you with his book, You Can Be Happy Again. Soriano encourages you to stop holding yourself back with negative fears and emotions, so you can start working towards the happiness that you deserve. The book is ideal for people struggling with unhappiness in their lives and want to take the first steps toward healing from their past traumas.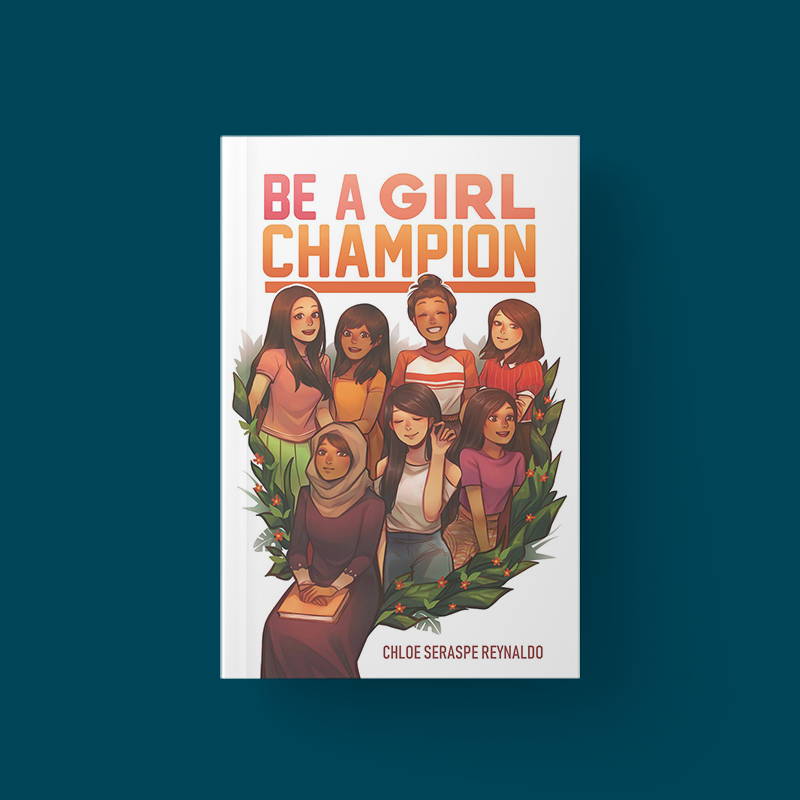 Be a Girl Champion by Chloe Reynaldo
(Texas Christian University Press, 2019)
Be a Girl Champion is a carefully curated book about seven girls and their inspiring stories tackling misogyny, child marriage, sexual abuse, and other serious issues. From young Filipina writer Chloe Reynaldo, the book celebrates womanhood and raises awareness about the real-life challenges women all over the world face every day. Despite its mature tone and subject, Be a Girl Champion still manages to imbue hope and optimism to its readers.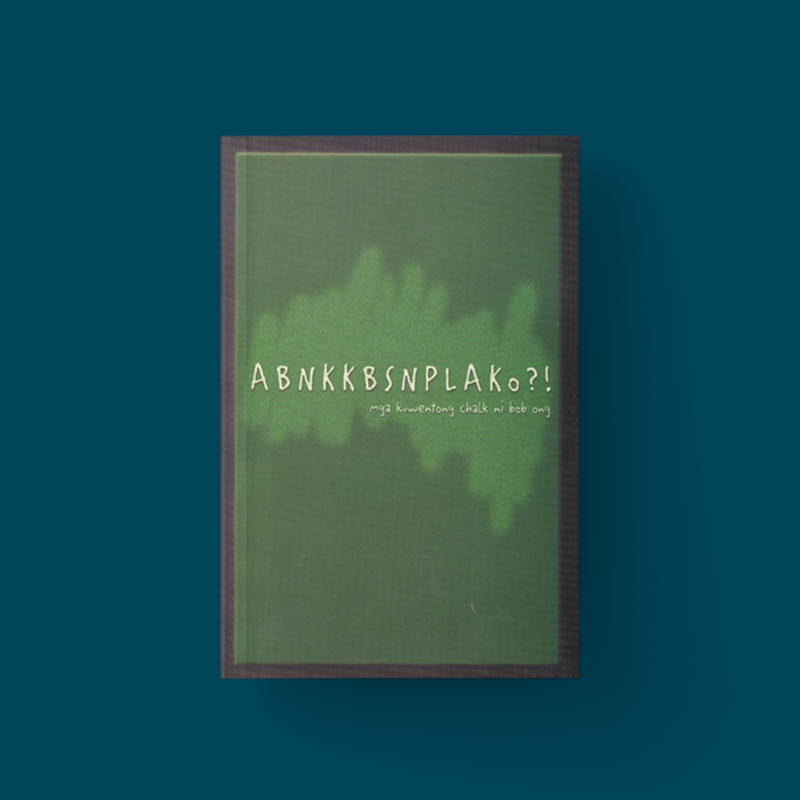 ABNKKBSNPLAko?! by Bob Ong
(Visprint, 2001)
Bob Ong's debut book ABNKKBSNPLAko?! is considered as one of his most popular works. Based on the elusive author's life, the book has received critical acclaim over the years for its humor and absurd tone, as well as stimulating nostalgia thanks to Ong's detailed recollection of his childhood during the late 20th century. Since its release, ABNKKBSNPLAko?! has pushed the envelope on how Filipino autobiographies should be made with its cheeky writing and relatability to many Filipinos.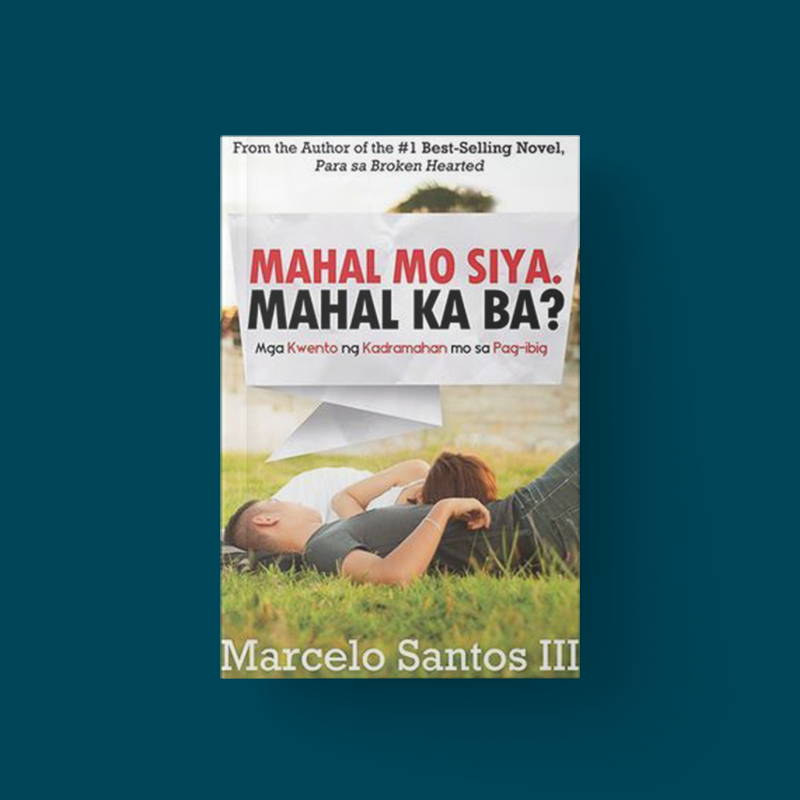 Mahal Mo Siya, Mahal Ka Ba?
by Marcelo Santos III
(Viva Psicom, 2015)
Social media influencer and author Marcelo Santos III just knows how to speak to his generation of hopeless romantics. His third book Mahal Mo Siya, Mahal Ka Ba? is a handy and digestible guide to young Filipinos trying to navigate love in a seemingly hopeless place. Those who are familiar with Santos' works can expect his usual cheesy but sincere writing in the advice and curated stories he laid down in this bestseller.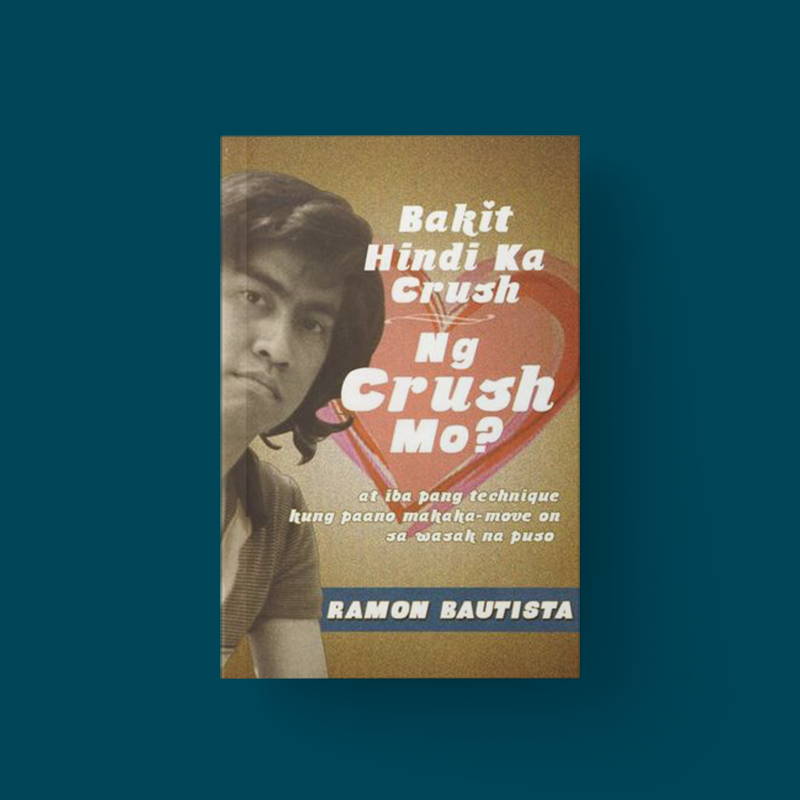 Bakit Hindi Ka Crush ng Crush Mo?
by Ramon Bautista
(PSICOM Publishing, 2012)
Bakit Hindi Ka Crush ng Crush Mo? is one of the most popular books of actor and comedian Ramon Bautista, so much so that it has been adapted into film by Star Cinema. In this work, Bautista takes a more comical approach to romance with the story of Sandy Veloso, who struggles to find love in a hopeless place. His words linger true to many Filipinos trying to find love in the modern world while facing the struggles of adulthood.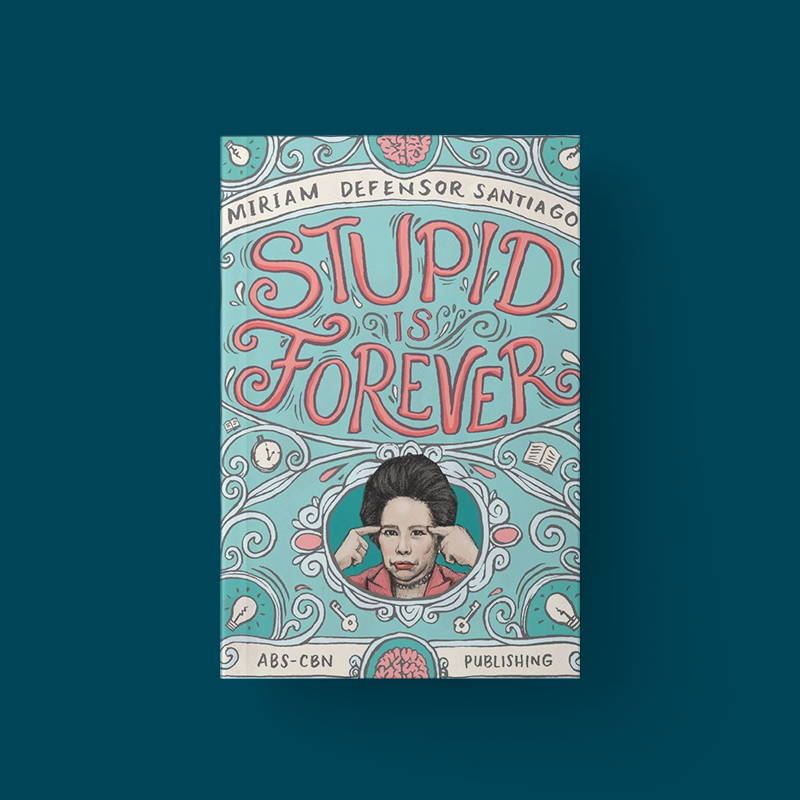 Stupid is Forever
by Miriam Defensor-Santiago
(ABS-CBN Publishing, 2014)
Stupid is Forever shows the two different sides of the late Sen. Miriam Defensor-Santiago; while the book offers a collection of her jokes, quips, speeches, and clapbacks, it also shows a bizarro look into the world of Philippine politics. Laugh at Defensor-Santiago's clever writing, along with amusing illustrations in this neatly-paced book. It's an interesting read if you're curious about how one politically powerful woman can jab at the government.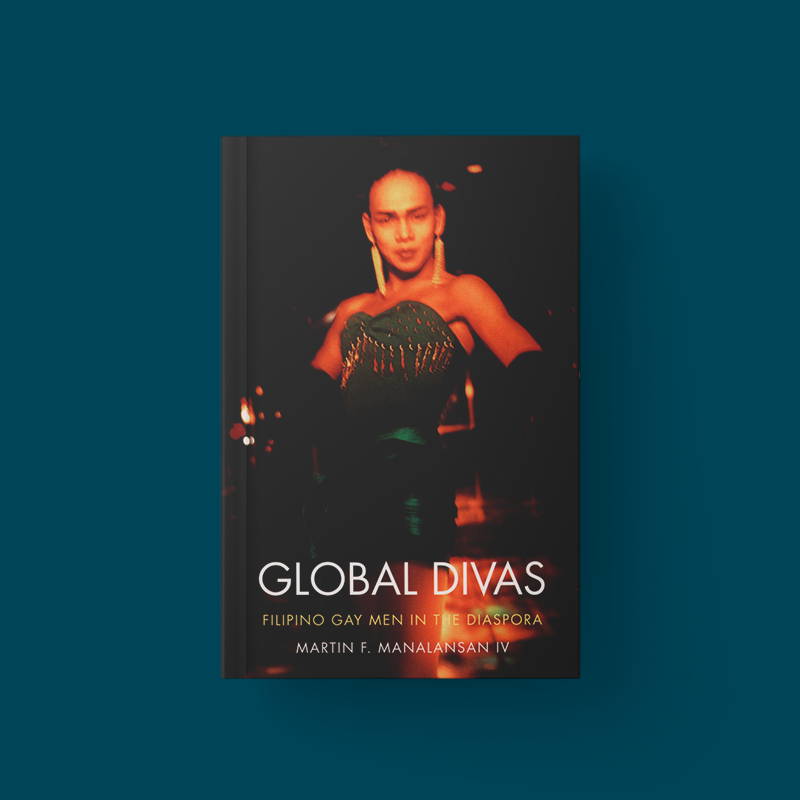 Global Divas: Filipino Gay Men in the Diaspora
by Martin F. Manalansan IV
(Duke University Press, 2003)
In his book Global Divas, Martin Manalansan IV celebrates queerness by sharing the experiences of queer persons of color, specifically his fellow Filipino immigrants, in New York City. As queerness is treated differently in the United States than in the Philippines, Manalansan gives readers a unique look at the two worlds as they collide in the eyes of those who share roots in the queer culture of Filipinos. Global Divas speaks to those who suffer from discrimination and prejudice for their race and gender identities.
Relocations: Queer Suburban Imaginaries
by Karen Tongson
(NYU Press, 2011)
Fil-Am cultural critic Karen Tongso's Relocations sheds a light on the subcultures of queer people of color in the suburbs of the United States. Though set primarily in Southern California, her words reign true for many queer Filipinos around the globe as she takes you on a journey of changing the status quo in an often white and heteronormative landscape. By the end of Relocations, you will have changed your perspective on suburbia, queer subcultures, and politics.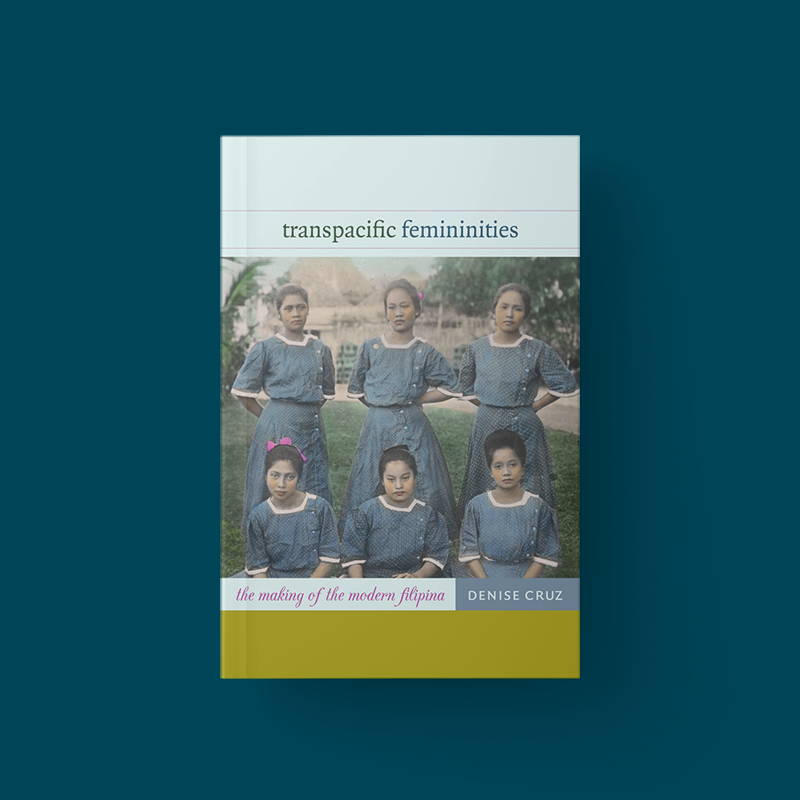 Transpacific Femininities: The Making of the Modern Filipina by Denise Cruz
(Duke University Press, 2012)
Not many books focus on historical texts by Filipina writers, which is what sets Denis Cruz apart from other historical writers. In her book Transpacific Femininities, Cruz provides an in-depth study on gender and its impact on history and culture, as well as sheds light on the significance of Filipinas in a culture that tends to set them aside. Cruz's study is sure to attract the interest of the modern feminists of this generation by providing them with thought-provoking and inspirational stories from the strong Filipinas of the past.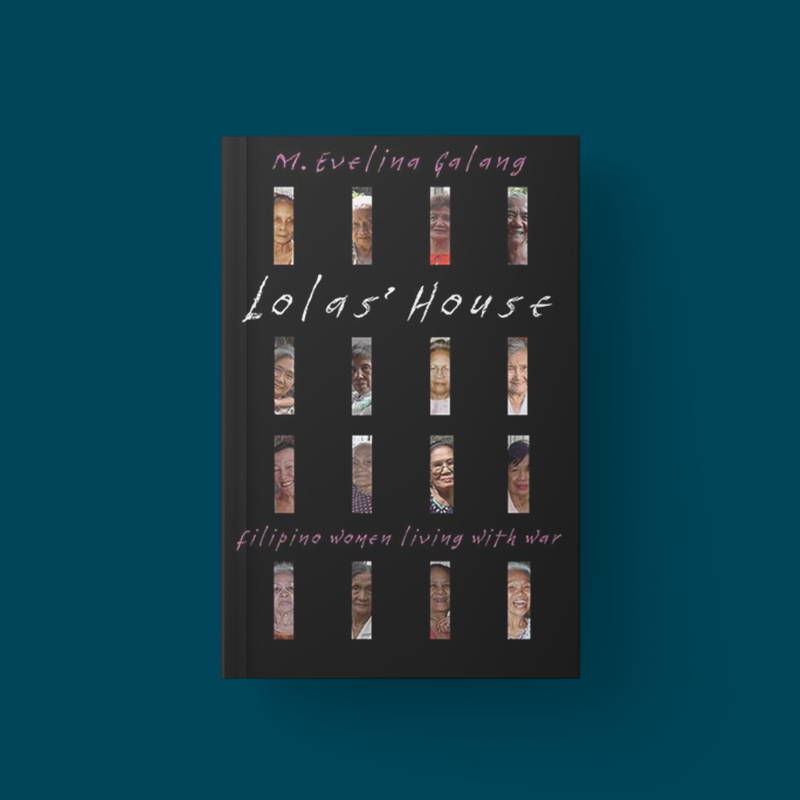 Lolas' House: Filipino Women Living with War
by M. Evelina Galang
(Northwestern University Press, 2017)
Lola's House is an impactful piece by novelist M. Evelina Galang about the six survivors of a tragic event during World War II. The book tugs at the heartstrings of readers, especially as the characters fight to attain justice and reparation for the atrocities they experienced from the Japanese. Though the book is undoubtedly sad, its themes primarily focus on Filipina strength and empowerment despite the tragic events of their past.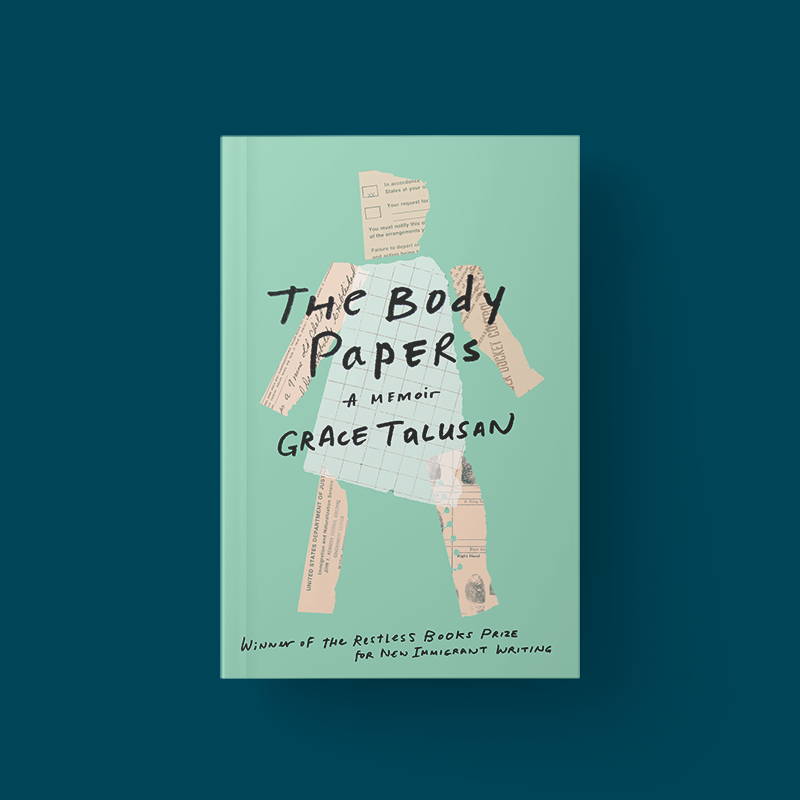 The Body Papers by Grace Talusan
(Restless Books, 2019)
Award-winning author Grace Talusan vigorously explores the immigrant experience in this powerful memoir about racism and abuse. The Body Papers pulls you into Talusan's world with delicate writing and sharp observation of the subject matter. The book is a one-of-a-kind experience about being a survivor of mistreatment and discrimination in a foreign country.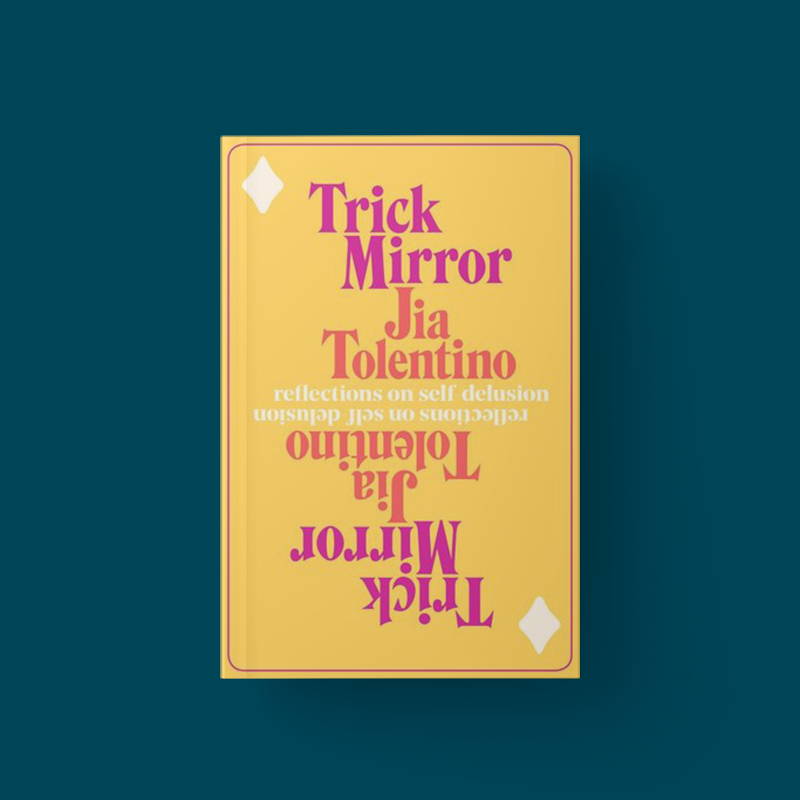 Trick Mirror: Reflections on Self-Delusion
by Jia Tolentino
(Random House, 2019)
New York Times best-selling author Jia Tolentino gives a rigorous yet entertaining critique of millennial culture and the elements that define it in Trick Mirror, a collection of nine essays. Though Tolentino is unapologetically a millennial, she is brave to tackle the many troubling facts about her generation to see what lies underneath. Her essays are an intricate blend of wit and charm, perfect for anyone searching for an introspective look at themselves and those around them.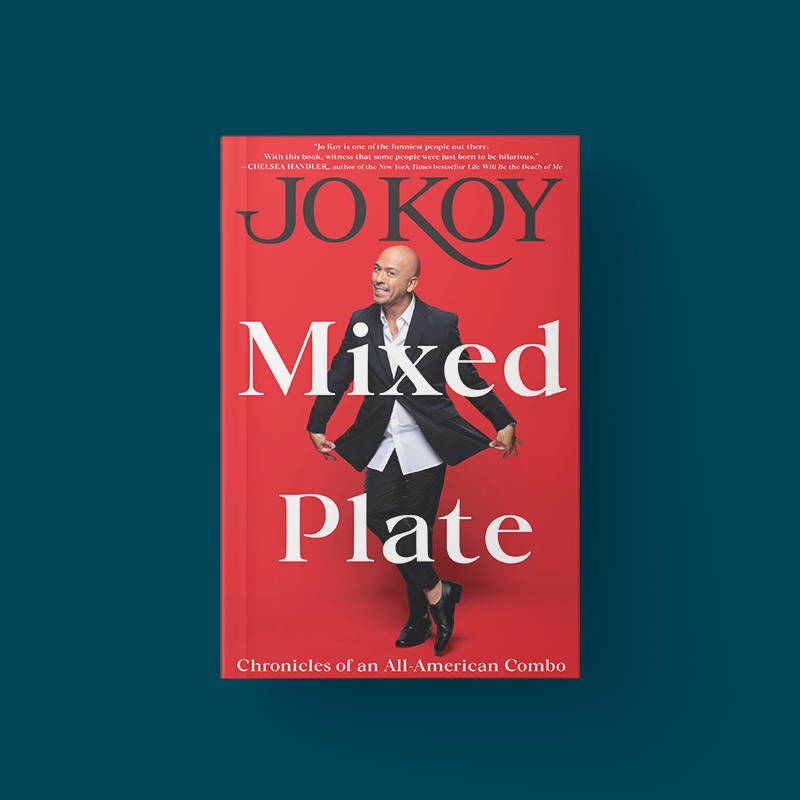 Mixed Plate: Chronicles of an All-American Combo
by Jo Koy
(Harper Collins, 2021)
Mixed Plate is an entertaining memoir from beloved Filipino comedian Jo Koy. It chronicles his hilarious yet sometimes tough journey in becoming the successful stand-up that he is today. Jo Koy's humble story will inspire aspiring comedians to never give up, as well as connect with any Filipino-American who may be still searching for their American Dream.
#HUGOT: Understanding the Misunderstood
by Cherry Camille Depano
(Shepherd's Voice Publications, 2015)
#HUGOT is a must-read for all single Filipinos looking for love in the modern social landscape. Cherry Camille Depano answers the most thought-provoking questions about relationships and being single, as well as carves a niche into the genre by talking directly to readers who have experienced great heartbreak and struggled to find love. Her witty and entertaining delivery of inspirational and motivating advice rings true to all young singles.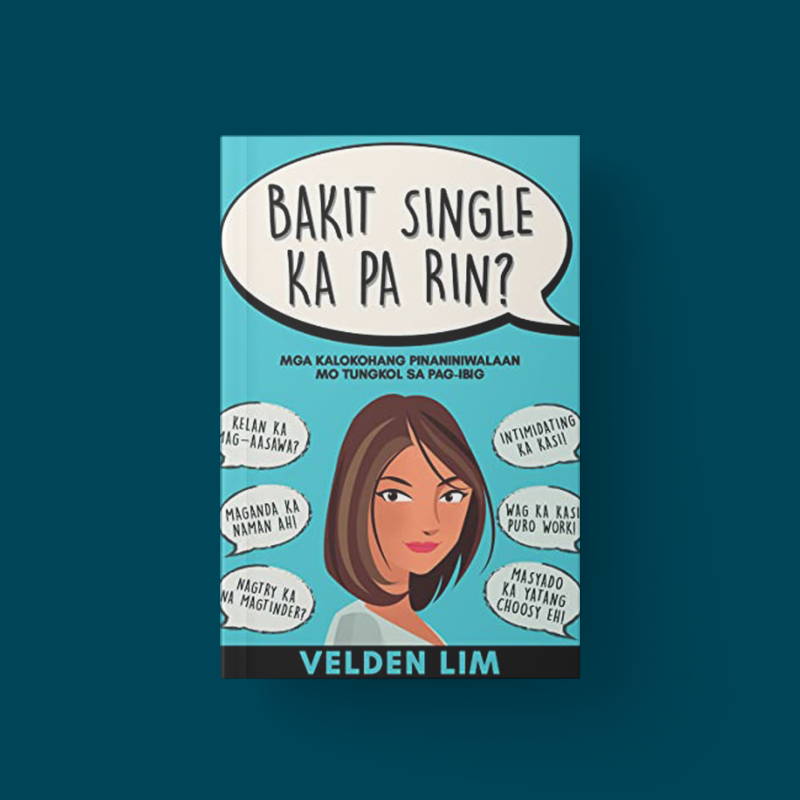 Bakit Single Ka Pa Rin? by Velden Lim
(Shepherd's Voice Publications, 2017)
In Bakit Single Ka Pa Rin?, preacher and motivational speaker Veldin Lim shares his advice on relationships and being single, breaking common relationship myths that love seekers believe in. This book is a fantastic read for any single person looking for love in the modern landscape, while also maintaining their professional and social lives with friends and family. Lim gives honest and heartwarming advice to his readers with a light and humorous tone that prevents his message from sounding overbearing.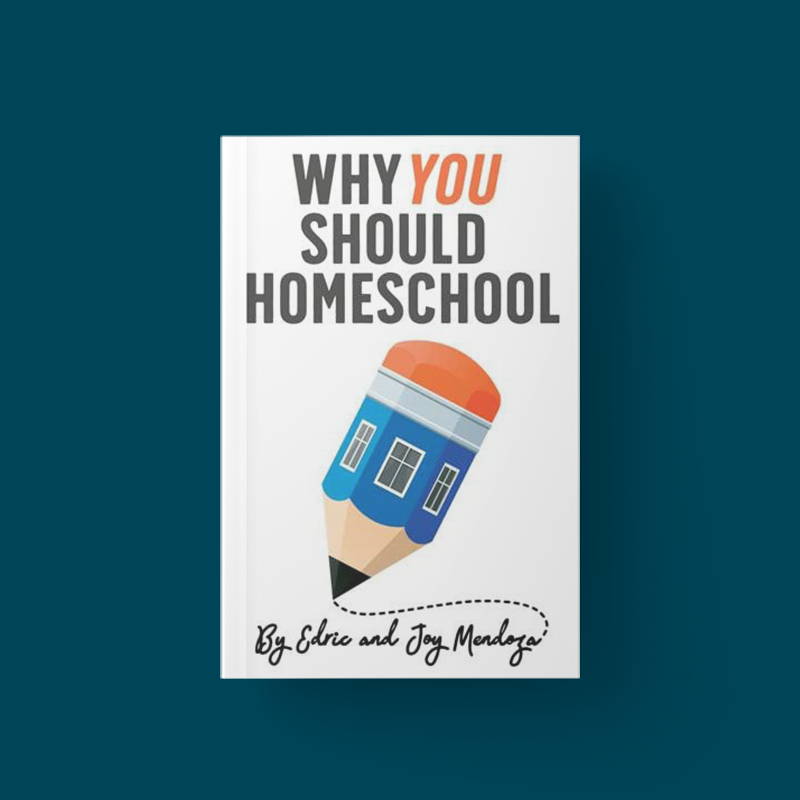 Why You Should Homeschool
by Joy and Edric Mendoza
(ABS-CBN Publishing, 2019)
More kids than ever are learning at home, which is what makes Why You Should Homeschool by the Mendoza couple especially relevant. The Mendozas take the reader through a riveting account of their family's homeschooling experience, while also providing grounded insights on the best ways to do it and taking a factual, but light tone throughout. With Why You Should Homeschool, one of the most important decisions your family can make is made a little easier.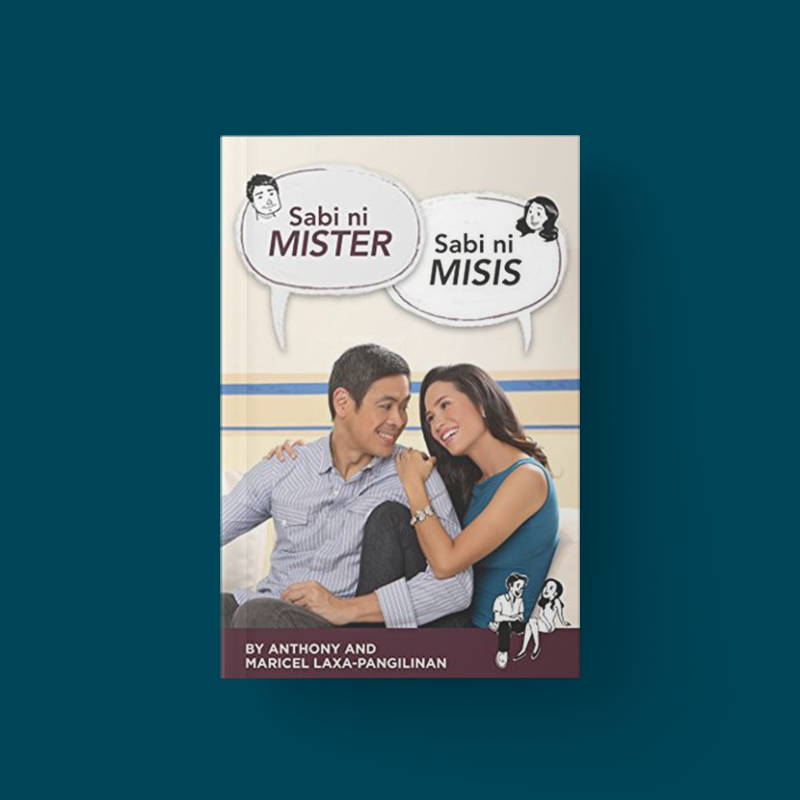 Sabi ni Mister, Sabi ni Misis
by Anthony and Maricel Laxa Pangilinan
(Uplift Publishing Services, 2013)
Renowned actress Maricel Laxa Pangilinan and businessman and motivational speaker Anthony Pangilinan take a heartfelt and humorous look at one of the most important roles ever: parenthood. The Pangilinans skillfully balance the art of storytelling with concrete advice on being a parent, tackling everything from parenting as a couple to relating to the kids. Sabi ni Mister, Sabi ni Misis is one of the most unique takes on parenting books out there, and a sure can't-miss thanks to the insights of the Pangilinans.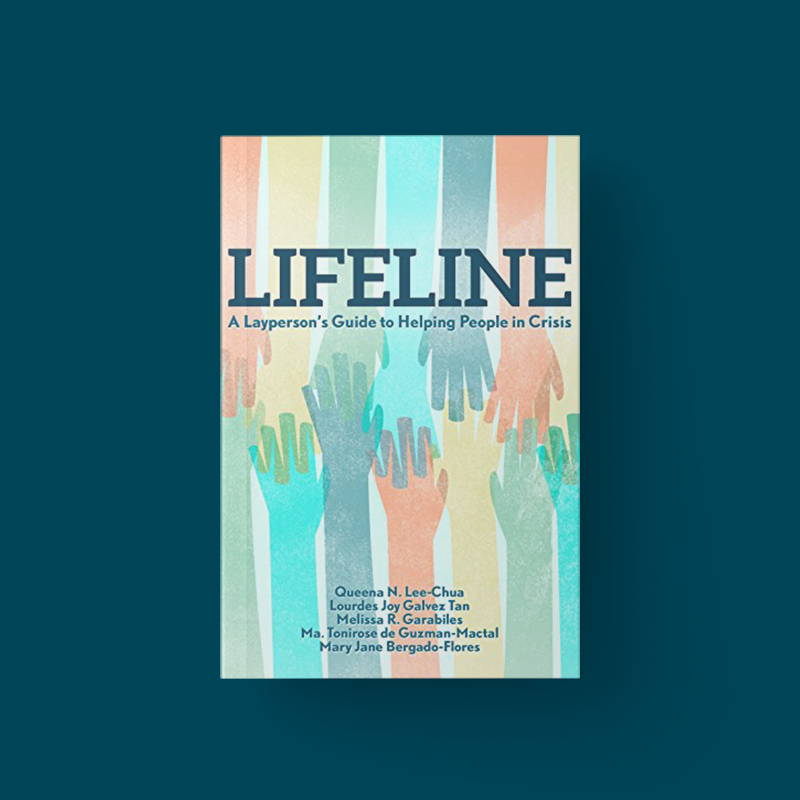 LIFELINE: A Layperson's Guide to Helping
People in Crisis by Queena N. Lee-Chua
(Anvil Publishing, 2016)
Sometimes we need help figuring out how to best help someone going through a mental health crisis and Chua's LIFELINE: A Layperson's Guideto Helping People in Crisis is a detailed look at how to do just that. Chua lives up to the title and adroitly tackles a complex topic in a way anyone can understand, without skimping on key insights and actionable advice. Chua's writing creates the best case for how and why we can all help each other move forward.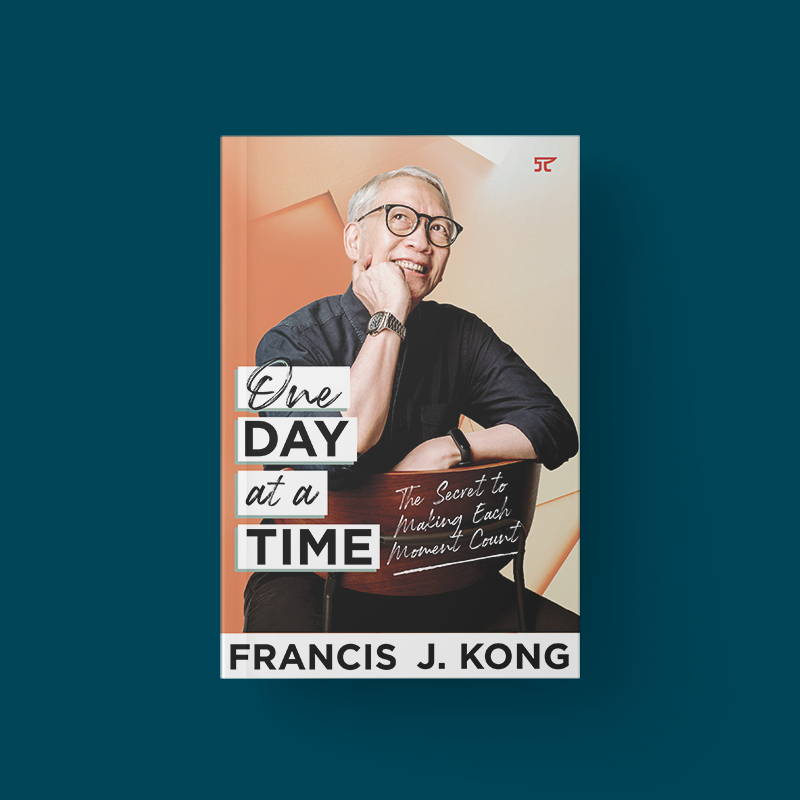 One Day at a Time: The Secret to Making
Each Moment Count by Francis Kong
(Anvil Publishing, 2021)
Francis Kong once again proves why he's a valuable source of insights. In One Day at a Time, each page is a loving testament to the value of slowing down to appreciate life, treating every moment as an opportunity to grow and create cherished memories. With Kong, readers will learn to appreciate life a little more, in ways they've never thought possible.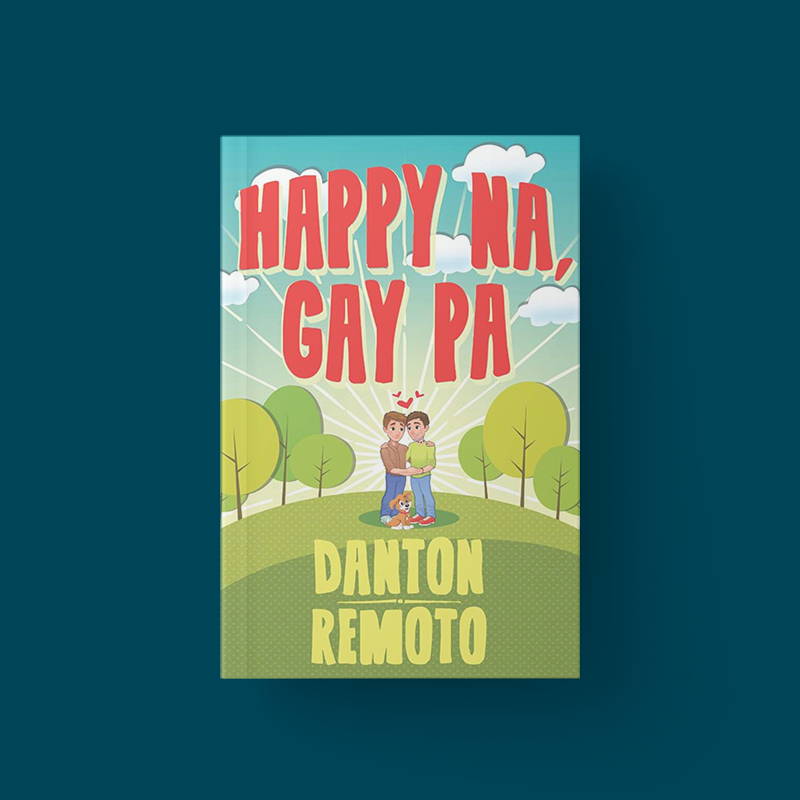 Happy Na, Gay Pa by Danton Remoto
(Anvil Publishing, 2015)
Remoto's Happy Na, Gay Pa is a refreshing take on what it means to be a gay man in modern-day Philippines. Remoto does a great job of balancing gut-busting anecdotes with heartfelt insights on the gay experience, sure to keep readers engaged and learning what it means to be out and proud. Readers are sure to come away with a better understanding of the gay community, whether as a member or ally.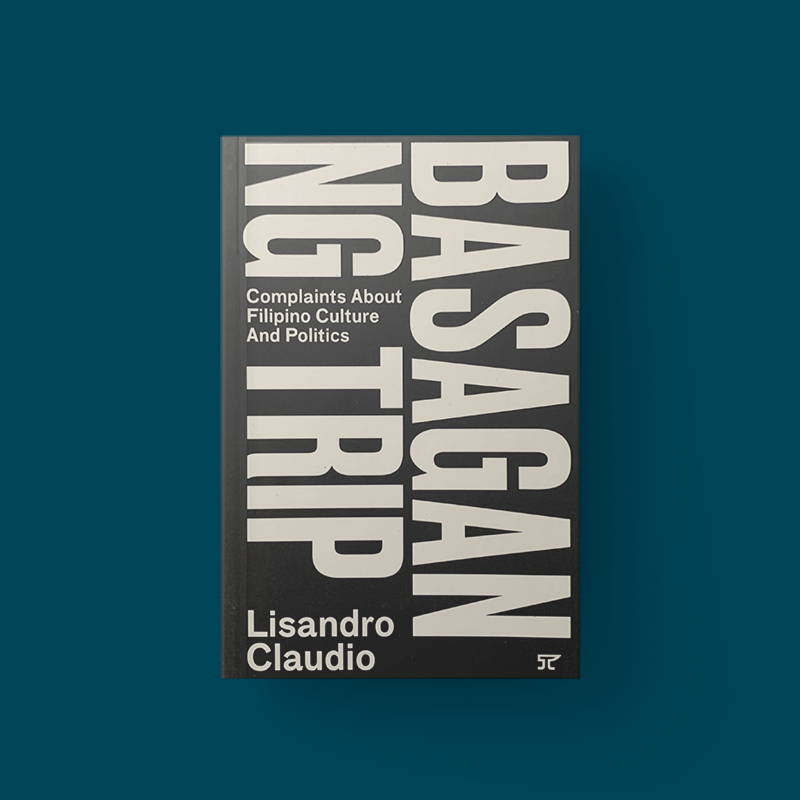 Basagan ng Trip: Complaints About Filipino Culture and Politics by Lisandro Claudio
(Anvil Publishing, 2016)
Claudio proves in his book why he is the master at skewering the aspects of Filipino culture many hold dear or never even think twice about (is OPM truly dead? Why do we accept blatant sexism from our politicians?). Pick up this book for the cultural critiques, stay for the laughs and all-too-relatable gripes.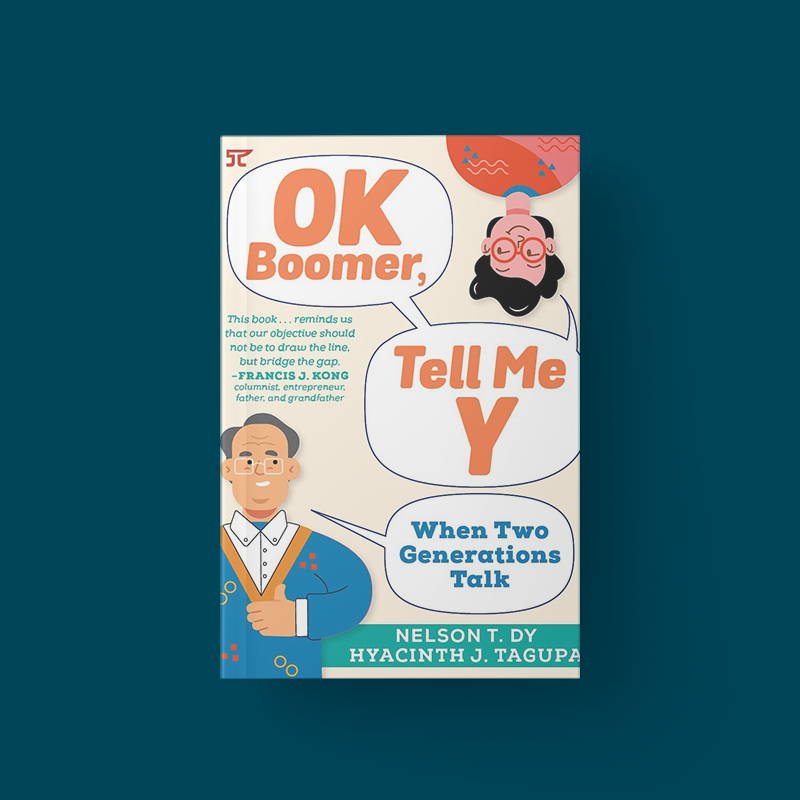 OK Boomer, Tell Me Y: When Two Generations
Talk by Nelson T. Dy and Hyacinth J. Tagupa
(Anvil Publishing, 2021)
Dy and Tagupa strike right into the heart of one of the biggest conflicts of the century: boomers versus millennials. OK Boomer, Tell Me Y covers conversational minefields such as career, marriage, social media, authority, and religion, while still fairly explaining the perspective of both generations. Dy and Tagupa skilfully engage audiences on both sides of the generational divide, writing in a manner that is direct, never condescending, and welcoming, never alienating.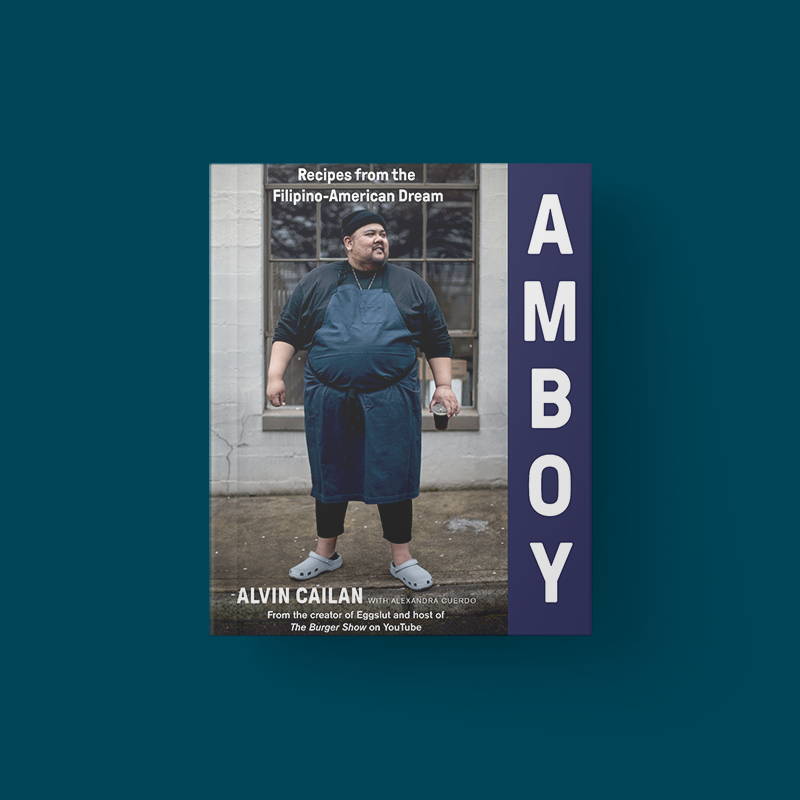 Amboy: Recipes from the Filipino-American Dream by Alexandra Cuerdo and Alvin Cailan
(Houghton Mifflin Harcourt, 2020)
Amboy is part-cookbook, part-memoir, with Alvin Cailan sharing easy-to-follow recipes of Filipino dishes and stories on the side about the challenges he experienced growing up as a Filipino-American. Cailan not only transforms traditional Filipino food into new gastronomical delights, but also captivates readers with his voice and storytelling. Anyone looking for new dishes to try, or simply binge read a new memoir, can definitely find joy in Amboy.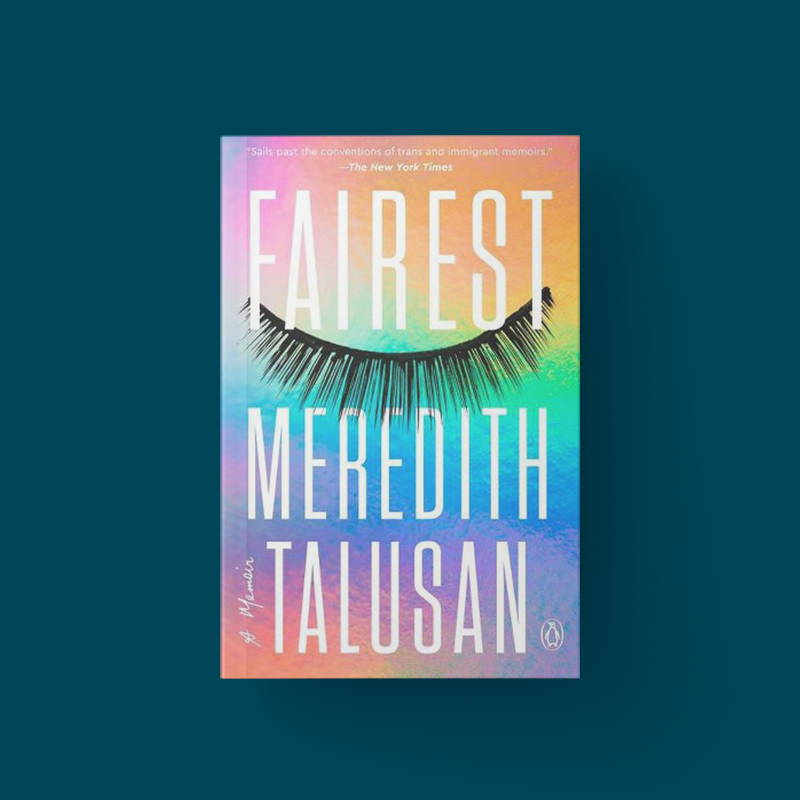 Fairest by Meredith Talusan
(Penguin Books, 2020)
A highly- and critically-acclaimed book worldwide, Fairest tells the story of Meredith Talusan, a trans woman with albinism who grew up dealing with parental neglect, immigration to the United States, and sexuality. Talusan takes her readers through memorable episodes of her life that define who she is today, as well as sheds a different but refreshing light on love, identity, gender, and life in general.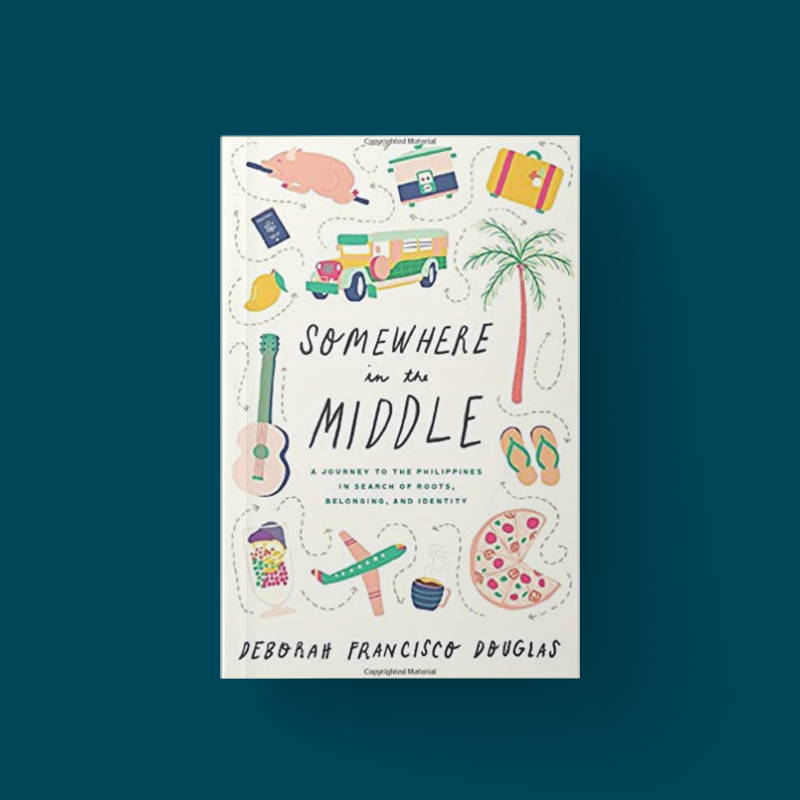 Somewhere in the Middle: A journey to the Philippines in search of roots, belonging, and identity
by Deborah Francisco Douglas
(Peaceful Mountain Press, 2019)
In Somewhere in the Middle, Fil-Am Deborah Francisco Douglas recalls her journey of temporarily moving to Baguio City to work as a Peace Corps volunteer. This memoir creatively shows how Douglas explores what being Filipino means by learning the different cultures in the country and how she sees the Philippines outside the lens of her American identity.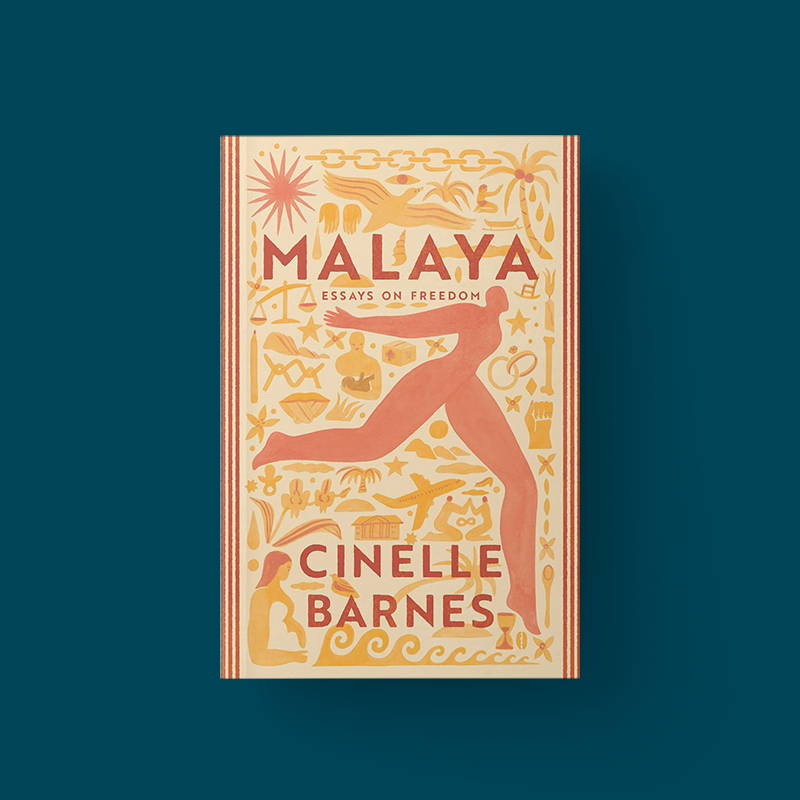 Malaya: Essays on Freedom by Cinelle Barnes
(Amazon Publishing, 2019)
Cinelle Barnes records her journey of self-discovery in Malaya: Essays on Freedom. This emotional and captivating book covers her life as an undocumented teenager in New York City, taking many odd jobs just to get by and attempting to escape her childhood traumas. Barnes shows readers what "malaya" or freedom really means with this impressive memoir.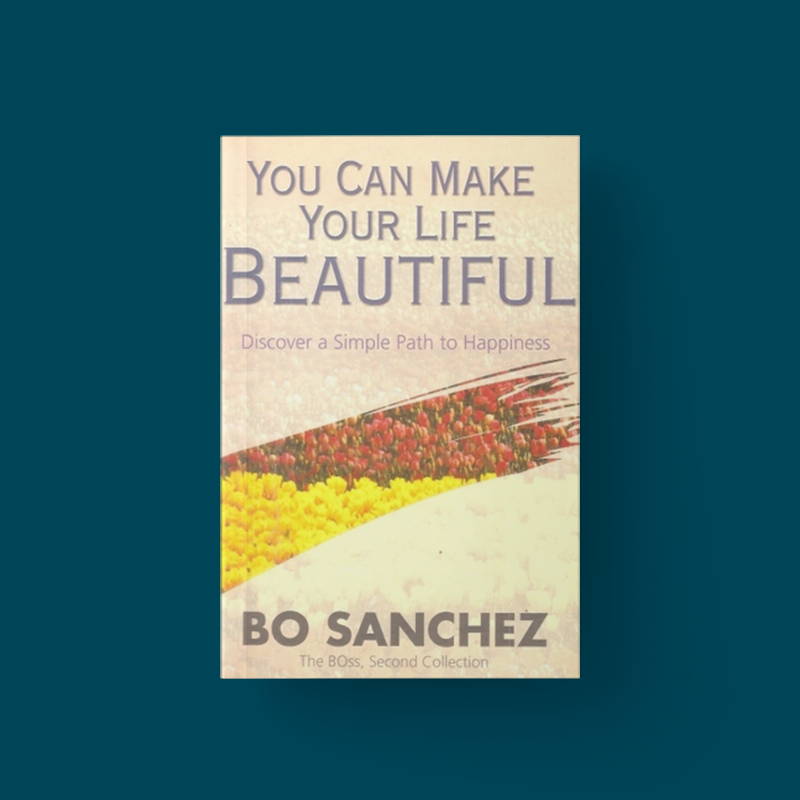 You Can Make Your Life Beautiful
by Bo Sanchez
(Shepherd's Voice Publications, 2000)
Catholic Preacher Bo Sanchez shows the simple ways of improving life through God in his book You Can Make Your Life Beautiful. The short book is an easy read for casual readers who are longing for a deeper connection with their faith. Though his message is simple, Sanchez tackles several life lessons that help his readers see the happiness and beauty in their lives.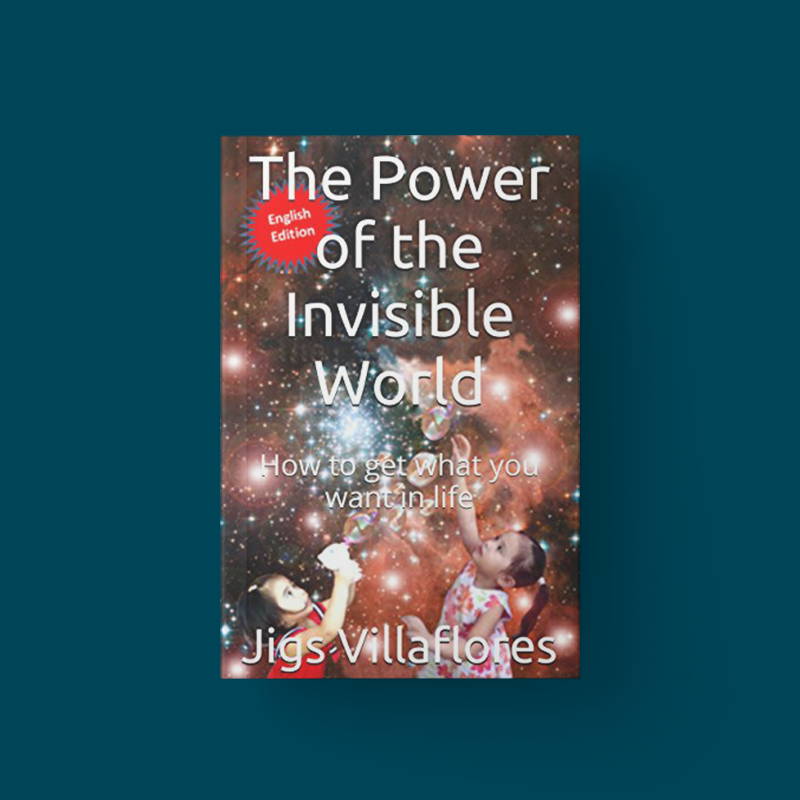 The Power of The Invisible World: How To Get What You Want In Life by Jigs A. Villaflores
(CreateSpace Independent Publishing Platform, 2014)
The Power of "The Invisible World" is a thought-provoking self-help book by Jigs A. Villaflores about getting in touch with our spirituality to impact the physical world. By following the seven steps laid out in the book, readers will learn how to get what they want most in life. The book effectively engages with the minds of its reader with its clever use of metaphors and comparisons to our everyday life.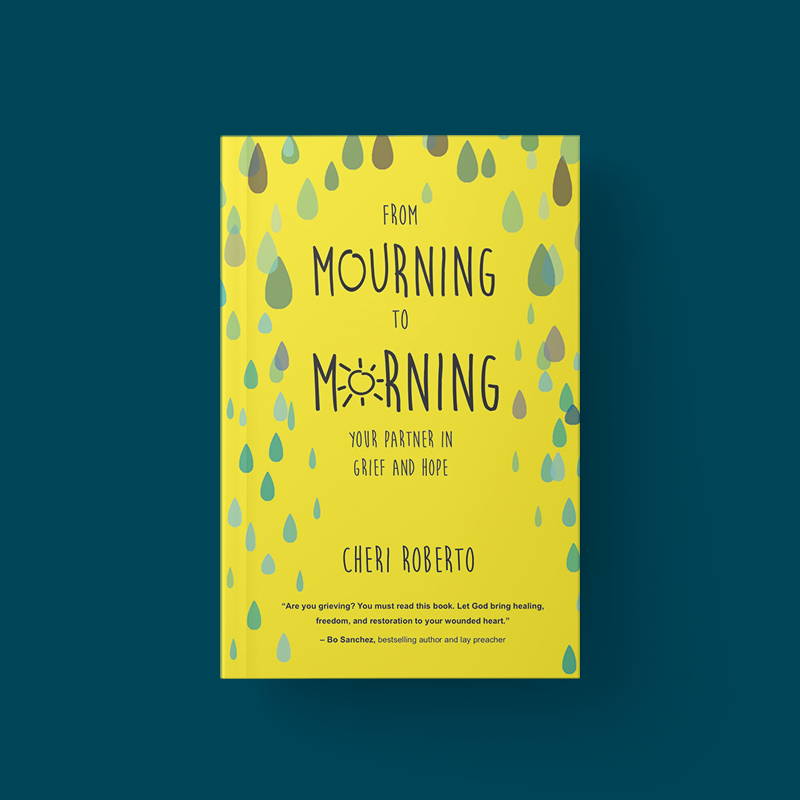 From Mourning to Morning by Cheri Roberto
(Shepherd's Voice Publications, 2017)
Motivational speaker Cheri Roberto gets raw with her debut book, From Mourning to Morning. Rooted from Roberto's own tragedy of losing her son, the book genuinely explores the heartbreak and grief of losing a loved one, as well as the challenges of moving on and accepting your new reality. It's the perfect book for anyone looking for solace during their darkest times in life.
An Entrepreneurial Wonder Woman
by Rose I. Cabrera
(Self-published, 2021)
An Entrepreneurial Wonder Woman from Fil-Am producer Rose I. Cabrera is a heartfelt tribute to his sister Techie, as well as to every working Filipinas around the world. It follows her sister's journey on how she overcame the odds of being a woman in a male-dominated industry. Carried by Cabrera's candid writing and inspired storytelling, this book will definitely push you to go for it.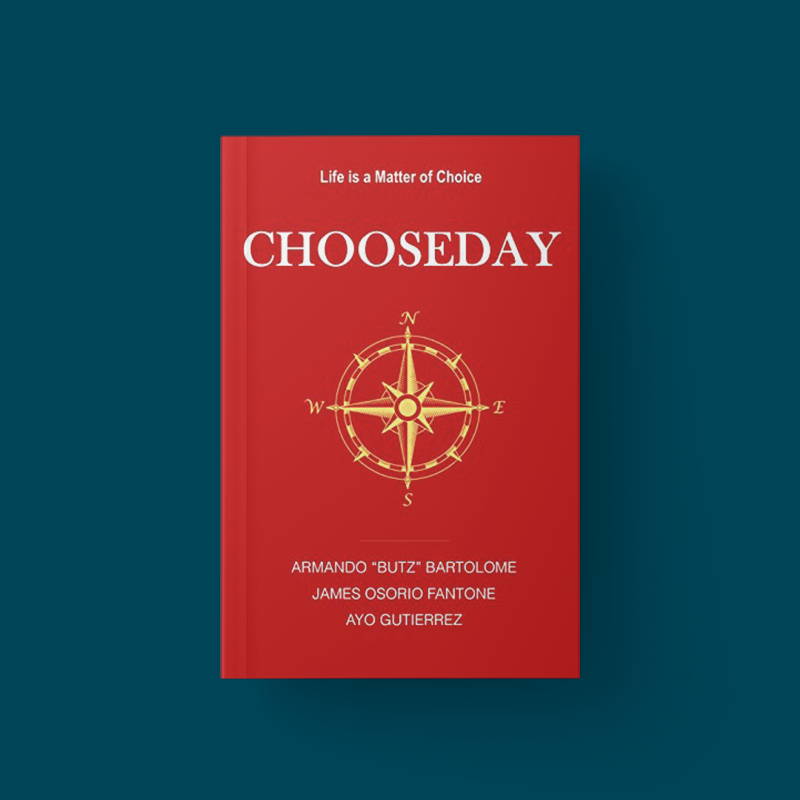 Chooseday: Life is a Matter of Choice
by Armando "Butz" Bartolome, Ayo Gutierrez,
and James Osorio Fantone
(Self-published, 2020)
Chooseday is a riveting self-help book that teaches readers how to take advantage of one of the most powerful tools in the world: the ability to choose. Armando Bartolome, Ayo Gutierrez, and James Osorio Fantone show in short but joyful nuggets of truth how people can control their life by simply choosing how to respond to challenges, criticisms, and more.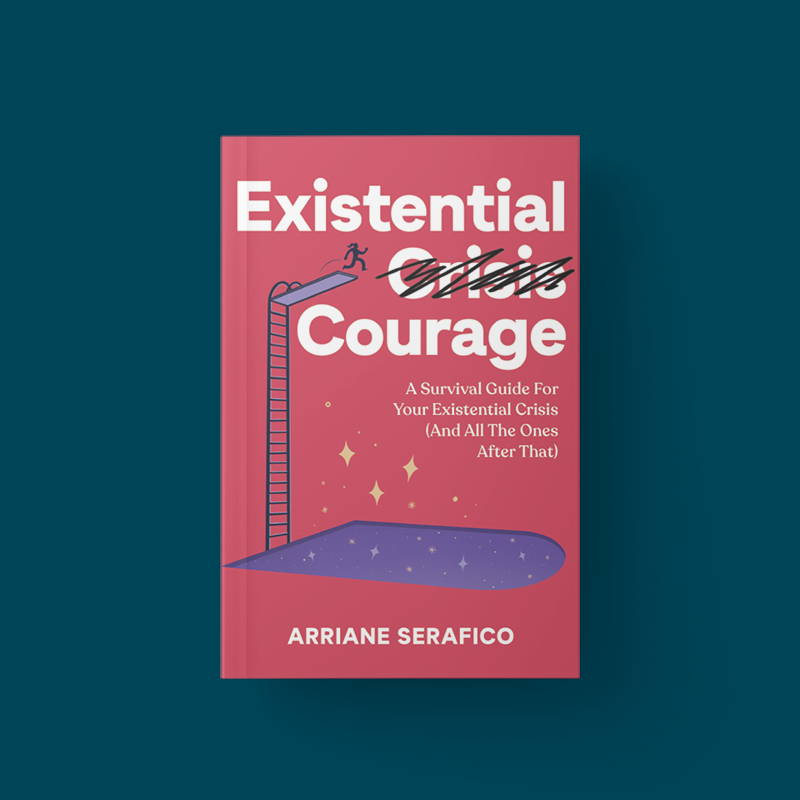 Existential Courage: A Survival Guide
For Your Existential Crisis (And All The Ones
After That)
by Arriane Serafico
(Summit Media, 2020)
Existential Courage is the perfect guide for anyone wondering about their future and the purpose of their lives. Using her years of research, teaching experience, and engagement with her students, freelance teacher Arriane Serafico provides a new framework for creating a fulfilling life, helping readers get answers for most of their questions about life, understand what's important to them, and see the world from a whole new perspective. This book effectively shows readers how to get out of their loop of fear and take control of their life.
The Criteria Behind our Selections
Each work was highly rated by its target audience.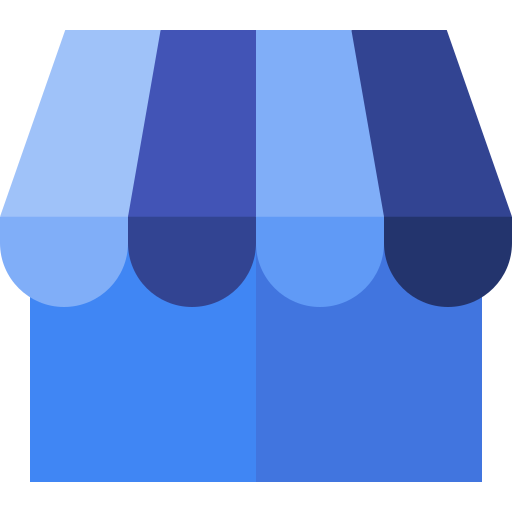 These works have shaped how we conduct business, pursue entrepreneurship, and innovate in the Philippines.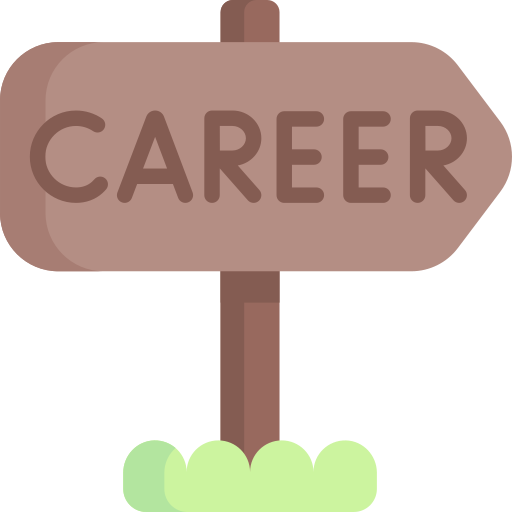 These works have shaped how we pursue professional excellence in the Philippines and strive to become leaders in our respective fields.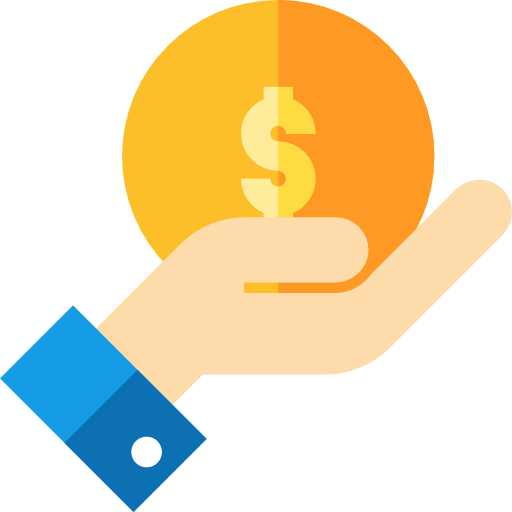 These works have shaped how we invest in the market - and just as importantly - in ourselves.