The Most InfluENTIaL Filipino books over the past Decade
It can be challenging to find great Filipino books, especially in non-fiction.
To make it easier to do so, we scanned the publishing industry in the Philippines and developed a long-list of influential non-fiction books from the past decade. From there, we vetted the selection further down to a short-list based on reader reception (i.e. what kind of reviews the book got from readers, journalists, bloggers, and other groups) and industry impact (i.e. how often the person or their work was referenced by others).
We whittled down this short-list to the selections below based on spirited discussions among the editorial team at Bookshelf PH. Our chosen works reflect a kind of craftsmanship: They not only made a significant impact within their given field, but they also demonstrate an excellence in writing, branding, and marketing - execution, in short - that leaders in other industries could also follow and aspire to.
Our selections are not just thought leaders, in other words. They are thought leaders among thought leaders.
We stand by these selections, which we consider best-in-class in both the Philippines and around the world: Any would serve as a great model in helping you develop your own approach to thought leadership.
The Criteria Behind our Selections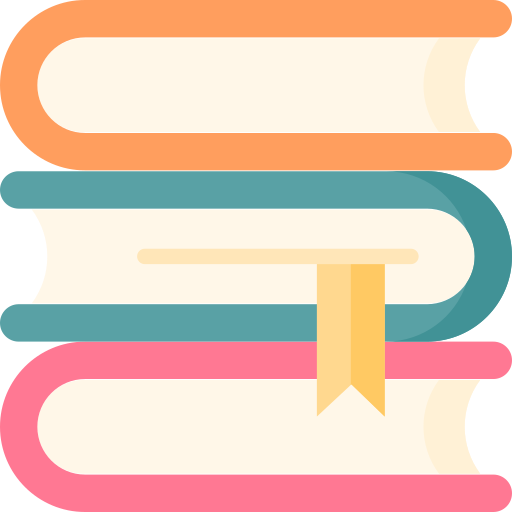 Each work was highly rated by its target audience.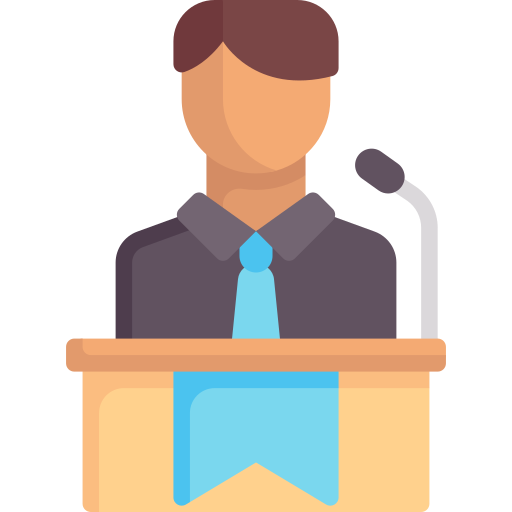 Each work was widely cited in its field.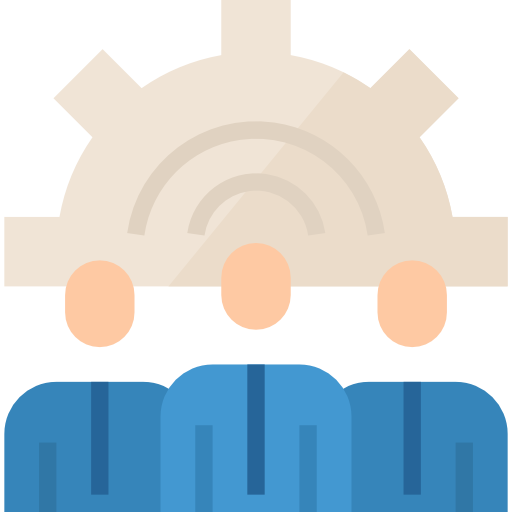 Each work was exceptional in its creative execution.
The Most Influential Filipino Books
in Financial Literacy
These works have shaped how we invest in the market - and just as importantly - in ourselves.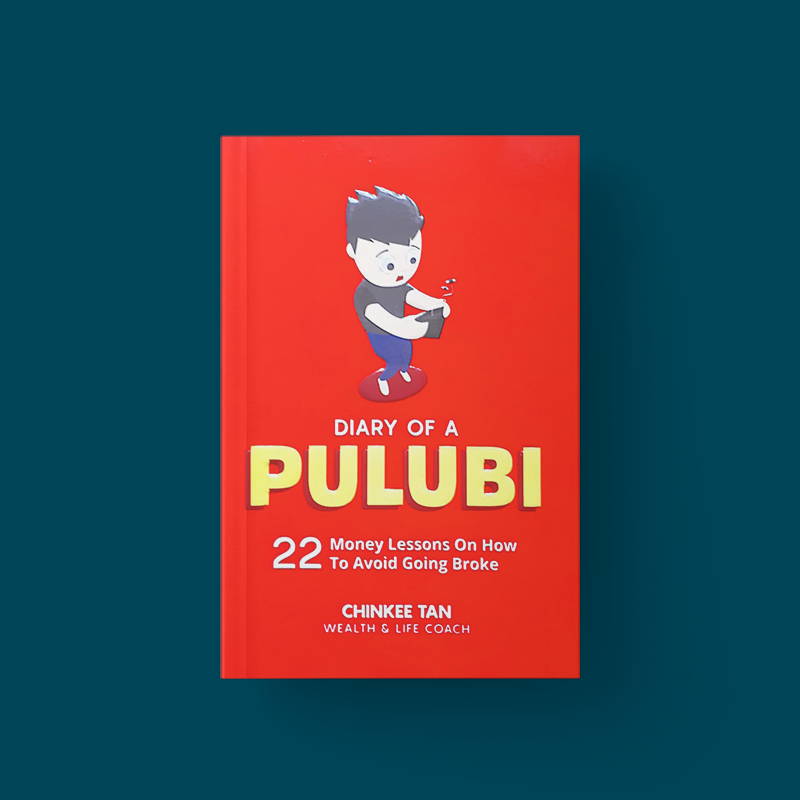 Diary of a Pulubi: 22 Money Lessons on How To Avoid Becoming Broke by Chinkee Tan
(CSM Publishing, 2017)
If you have bad habits when it comes to managing your own finances, Chinkee Tan's Diary of a Pulubi is THE book for you. Combining a cheeky style of writing with 22 no-nonsense lessons about money, Tan only needs a few pages to effortlessly show you why his book is a definite investment.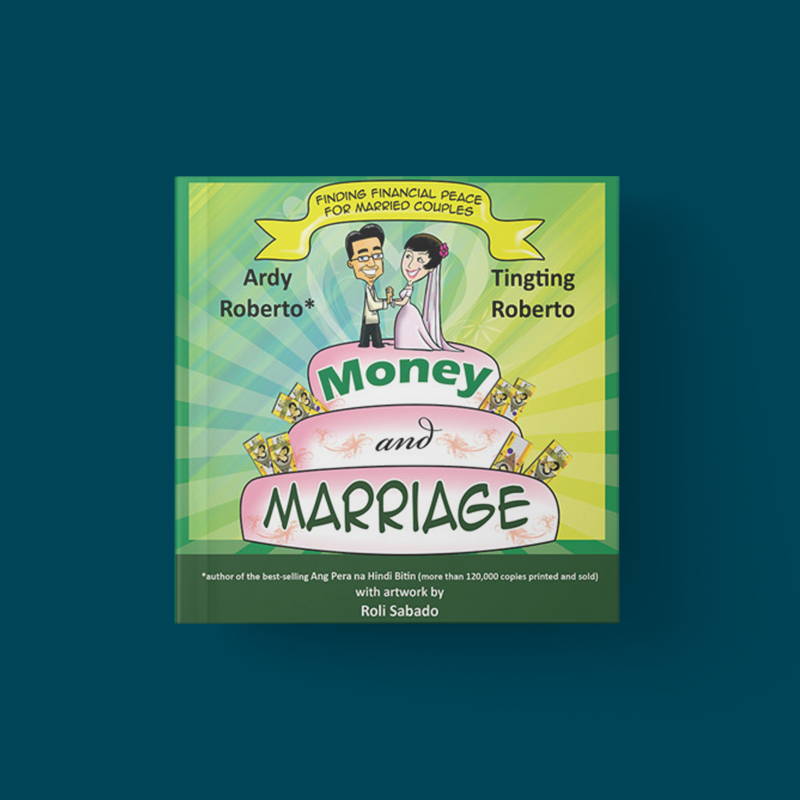 Money and Marriage: Finding
Financial Peace for Married Couples
by Ardy and Tingting Roberto
(CSM Publishing, 2013)
Award-winning entrepreneur Ardy Roberto and his late wife Tingting Roberto bring us Money and Marriage, a profound book about one of the most important issues in marriage: money management. Leveraging their own experience as a couple, the Robertos gift readers with practical insights and heartfelt anecdotes on money management that are useful for everyone. From start to finish, Money and Marriage is a read that'll keep giving even long after you're done with it.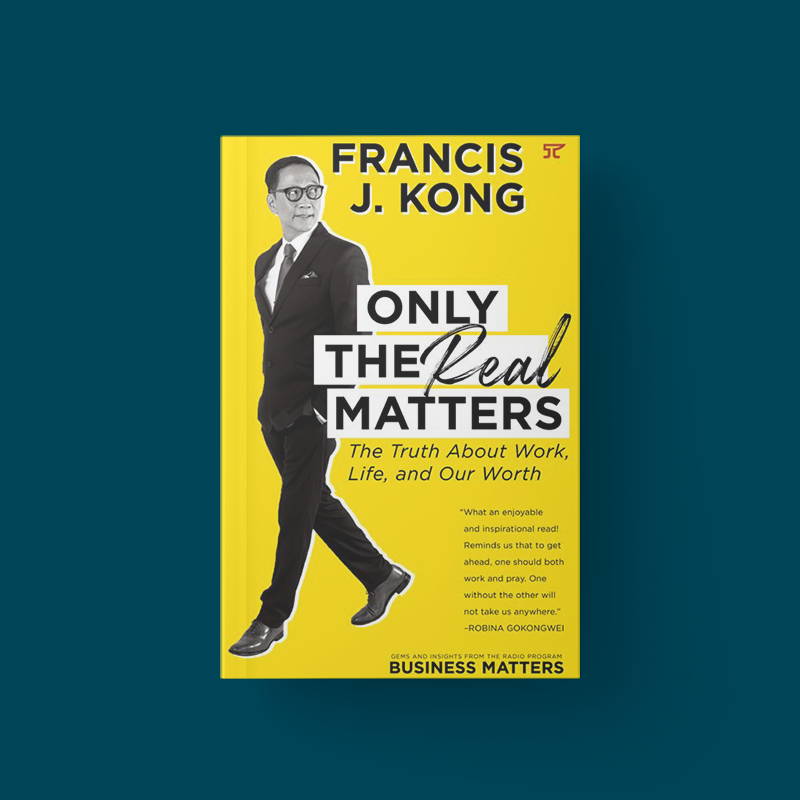 Only The Real Matters by Francis Kong
(Anvil Publishing, 2019)
From inspirational speaker Francis Kong, Only the Real Matters collects inspiring stories of ordinary people who completed the daunting journey of truly becoming fulfilled. A gifted communicator, Kong takes a look at work, life, and ambition to help readers cut through all of the frivolities to figure out what really matters. It's a book that readers are sure to carry with them long after they've put it down.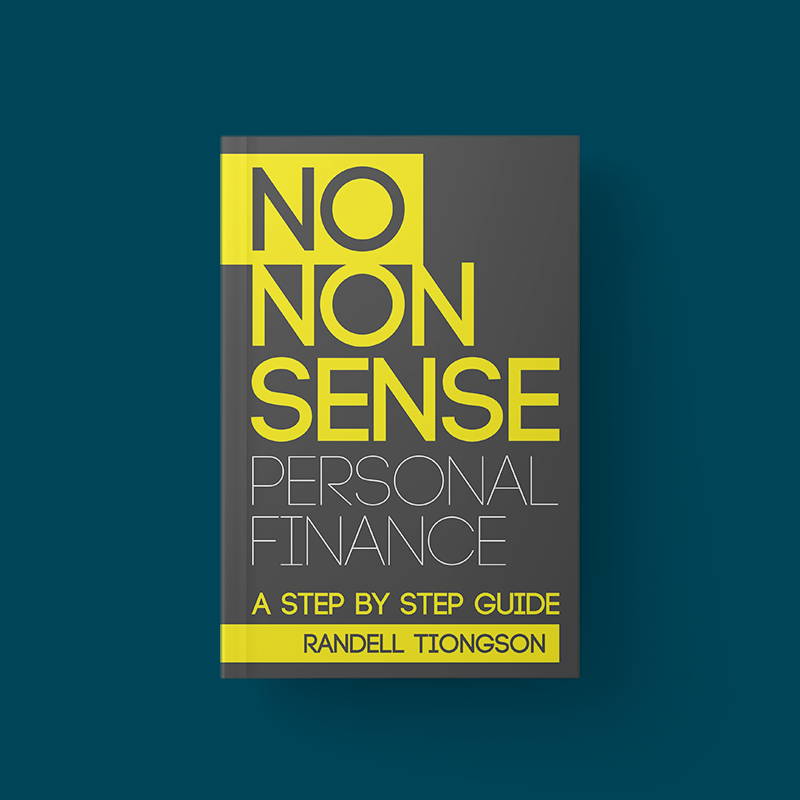 No Nonsense Personal Finance
by Randell Tiongson
(YOUnique Publishing, 2013)
Respected finance coach Randell Tiongson offers a practical approach to achieving financial freedom with his straightforwardly-titled book No Nonsense Personal Finance. As per the title, Tiongson leverages his expertise to reward readers with lessons that'll improve their financial situations. If there's any mentor you'd want by your side on the road to financial freedom, it's Tiongson.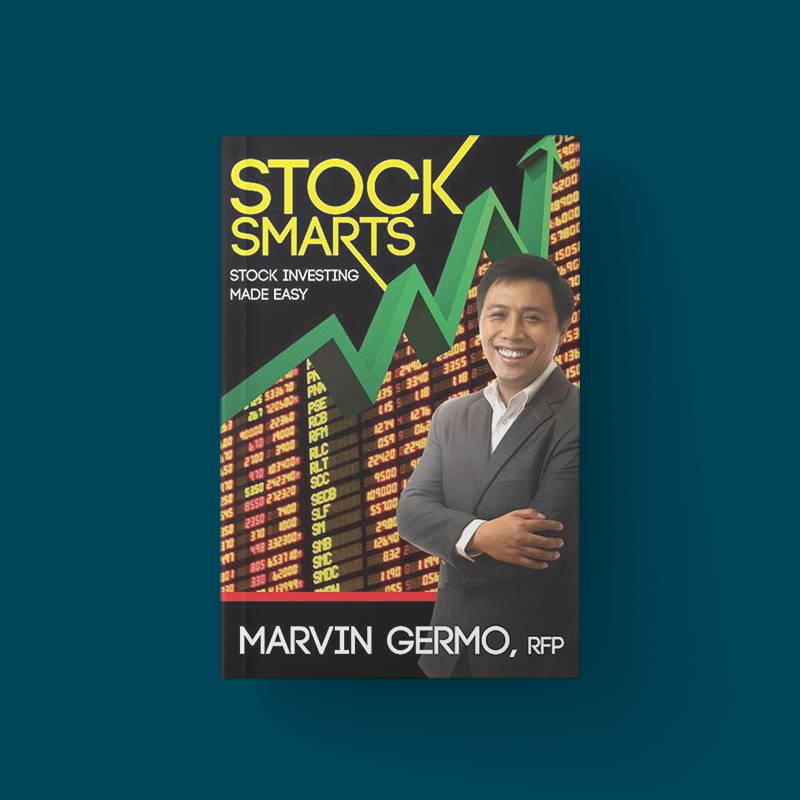 Stock Smarts: Stock Investing Made Easy
by Marvin Germo
(CSM Publishing, 2013)
With the rise of cryptocurrency piquing the interest of many Filipinos to get into trading, as well as Millennials starting to invest, Marvin Germo's Stock Smarts is especially relevant. The esteemed financial expert pares down the complexities of the stock market in an easy-to-read manner, allowing anyone to feel right at home even amidst all the technical jargon. If anything, Stock Smarts should be your first investment.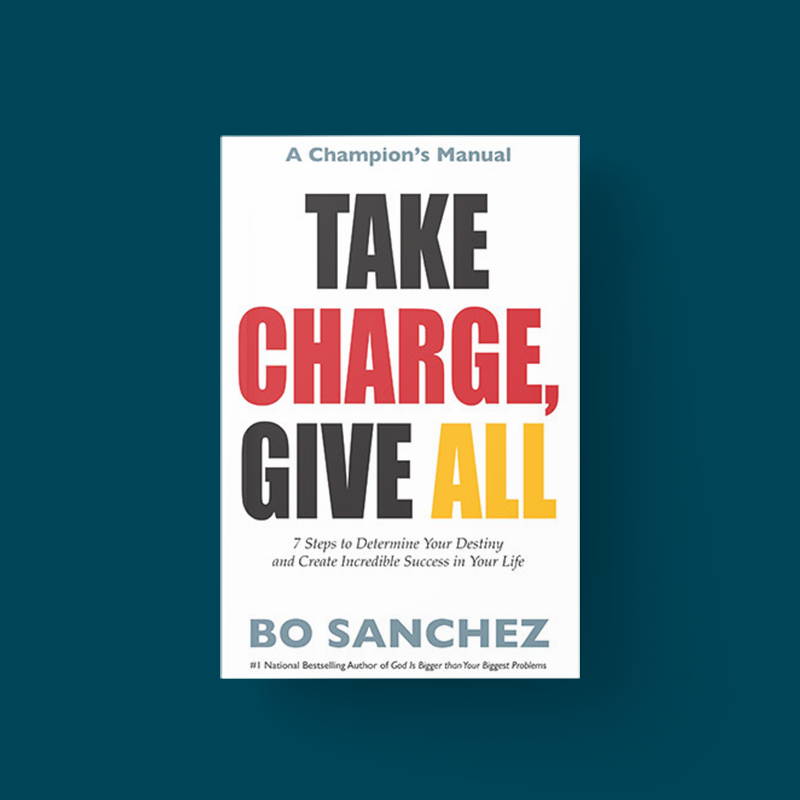 Take Charge, Give All by Bo Sanchez
(Shepherd's Voice Publications, 2012)
In his book, Take Charge, Give All, Catholic preacher and entrepreneur Bo Sanchez gives invaluable advice to anyone feeling stuck or in need of motivation. Channeling his inner faith and leveraging his gift as a communicator, Sanchez deftly helps readers find the inner strengths and talents they've had all along.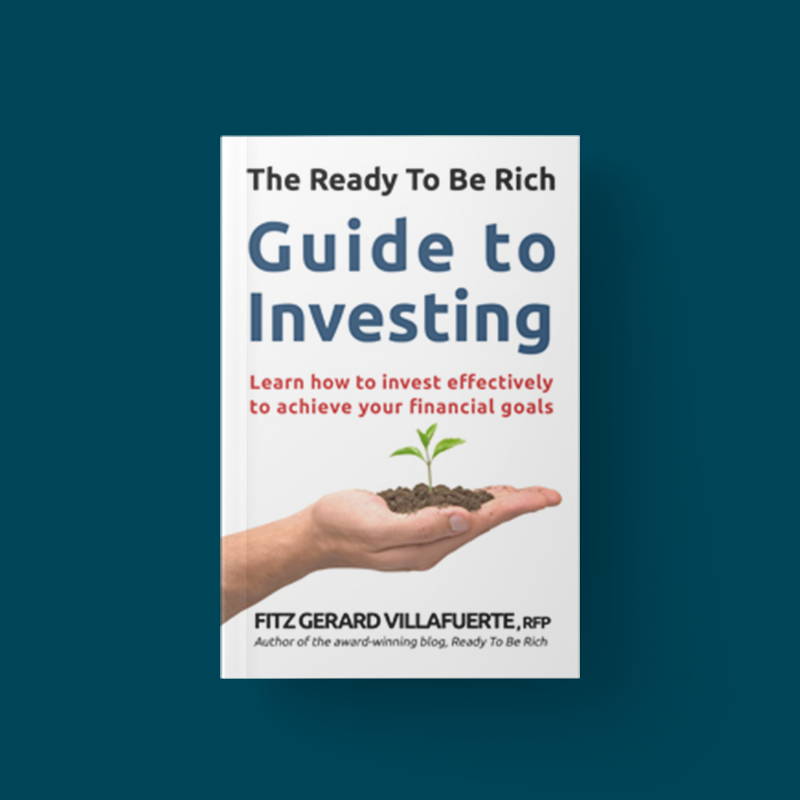 The Ready To Be Rich Guide To Investing
by Fitz Villafuerte
(Central Book Supply, 2014)
Fitz Villafuerte's The Ready to Be Rich Guide To Investing is a straightforward guide teaching newcomers what they need to know about the stock market. Whether it's stocks, bonds, or funds, Villafuerte cuts through the jargon to give readers exactly what they need to succeed. Villafuerte proves to be the best source for beating the market and making the most out of your investments.
Think Rich, Pinoy! by Larry Gamboa
(Shepherd's Voice Publications, 2004)
Larry Gamboa's Think Rich, Pinoy! shows that the right mindset is crucial to becoming wealthy. Full of tips for earning passive income and details on Gamboa's own experience buying and selling real estate properties, the crafty Gamboa gets straight to the heart of what allows some Pinoys to grow rich.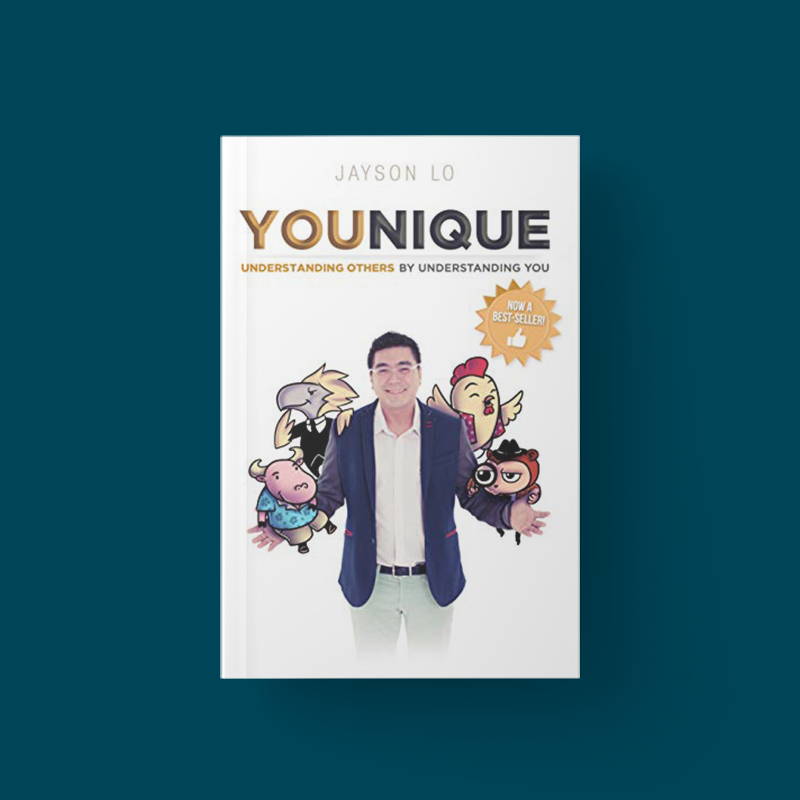 YOUnique by Jayson Lo
(YOUnique Publishing, 2020)
11 years in the making, YOUnique is a heartfelt self-help book from veteran entrepreneur Jayson Lo. Based on Lo's own experience in business, the book convincingly delivers its message of humility and empathy as core tenets of being a successful person in life. Expect to gain more knowledge in relationship-building and personal development through Lo's concise and straight-to-the-point writing.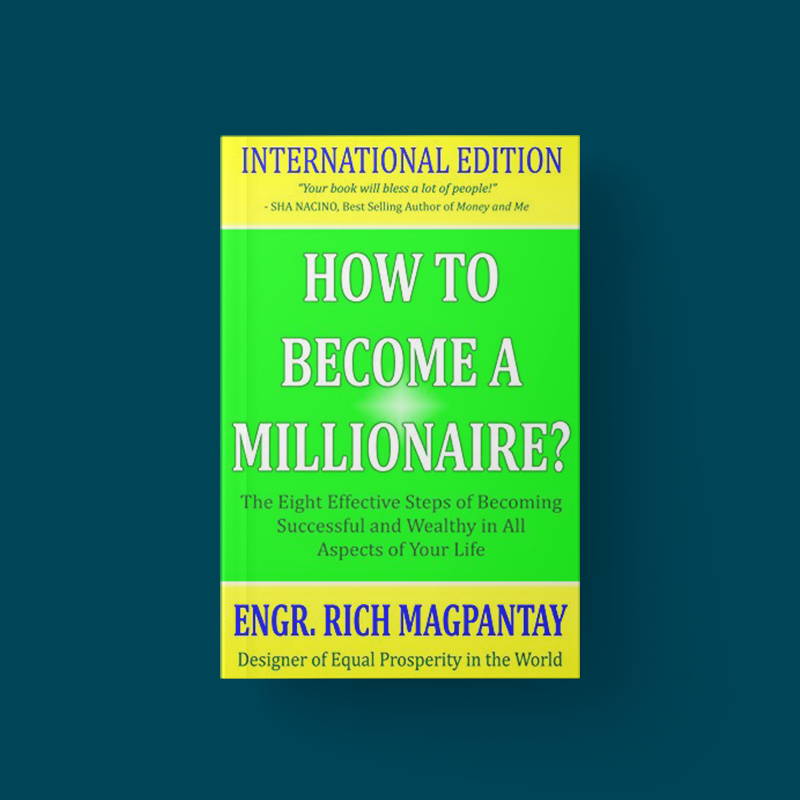 How to Become a Millionaire?
by Engr. Rich Magpantay

(Central Book Supply, 2014)
How to Become a Millionaire? stands out among other self-help finance books by highlighting the importance of emotional, physical, and spiritual health to achieve our financial dreams. A successful engineer, Engr. Rich Magpantay carefully takes his own experiences and those of other successful businessmen to teach his readers about having a more positive outlook toward wealth. If you're looking for motivation in life, this book provides exactly that.
Kasusweldo pa lang, UBOS na?
by Vic & Avelynn Garcia
(Unleash International Corporation, 2013)
If there is one thing that working class Filipinos have in common, it is trying to stay debt-free. Fortunately, husband and wife tandem Vic and Avelynn Garcia have all the right tips and tricks for just that in their book Kasusweldo pa lang, UBOS na? Vic and Avelynn share practical advice for saving money and handling finances in a way that is ideal for the working class Filipino. They do not beat around the bush as they give clear instructions on how to immediately reduce your expenses regardless of your current financial state.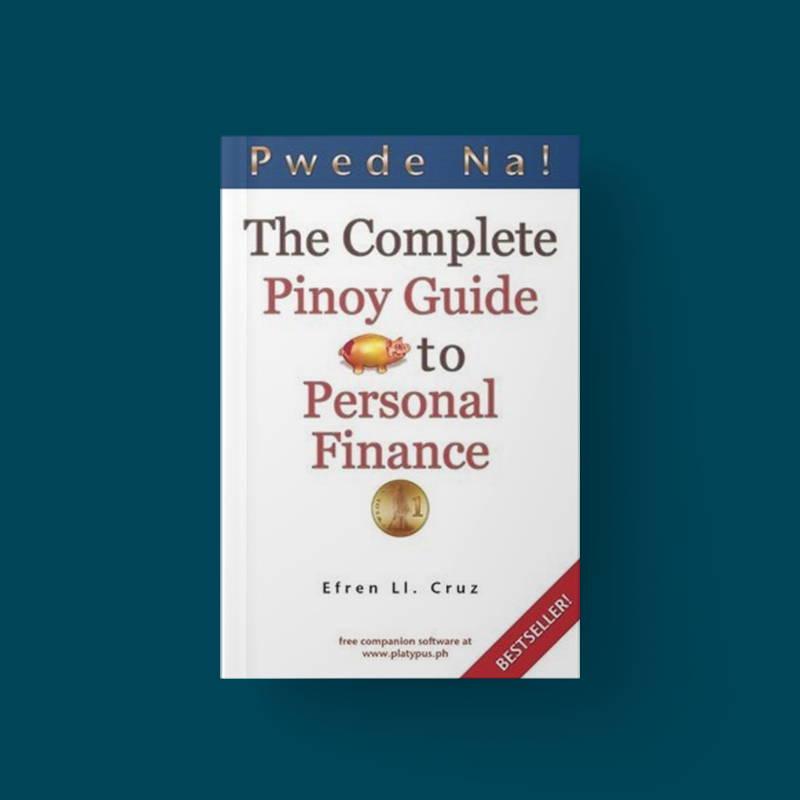 "Pwede Na! The Complete Pinoy Guide to Personal Finance" by Efren Ll. Cruz
(Platypus Publishing, 2004)
Seasoned finance adviser Efren Cruz puts people on the right path with their finances in Pwede Na! In his book, Cruz concisely maps out his finance principles and applies them in the Filipino context, so that readers can have thorough information about how they can handle their expenses. Pwede Na! is a must-read for every working Filipino.
Family Matters by Belen Loreto Grand
(Morgan James Publishing, 2018)
Best-selling author Belen Loreto Grand brings light to a sensitive subject among OFWs in Family Matters, a relatable book about family, emigrants, and money. Here, Grand boldly confronts the issues Filipinos face when providing money for their families, as well as provides practical solutions to address these problems. This book resonates with every breadwinner struggling to support their loved ones while making ends meet on their own.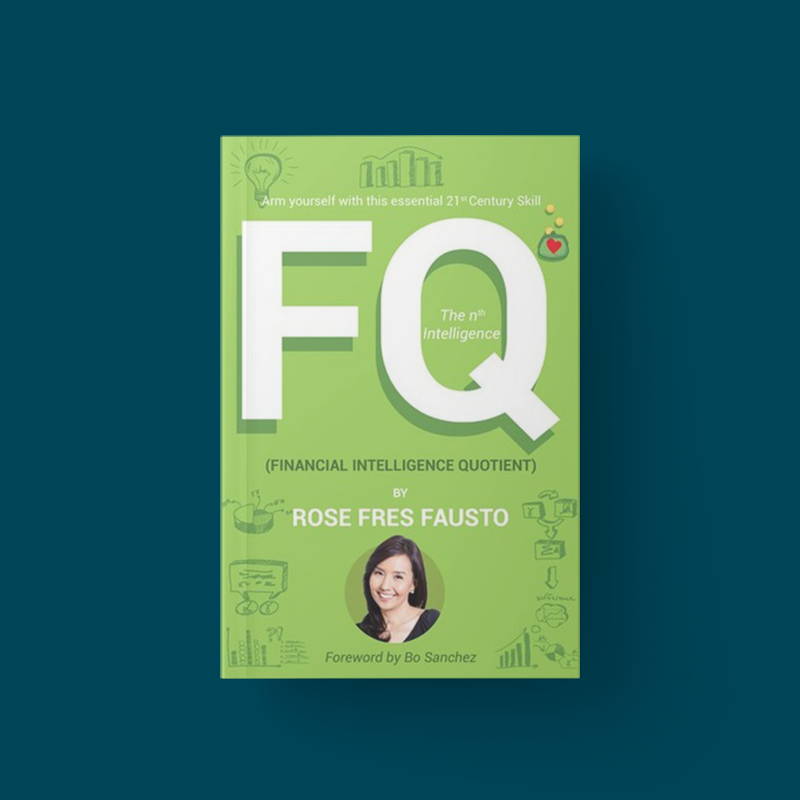 FQ: The nth Intelligence by Rose Fres-Fausto
(ABS-CBN Publishing, 2018)
You've heard about emotional intelligence but what about financial intelligence? In FQ: The nth Intelligence, Fres-Fausto brilliantly makes the case for why being able to handle one's finances is a crucial skill for the 21st century, while giving tips on how to do so. Fausto adeptly touches on multiple facets of personal finance, helping readers achieve financial intelligence in an easy-to-read and accessible manner.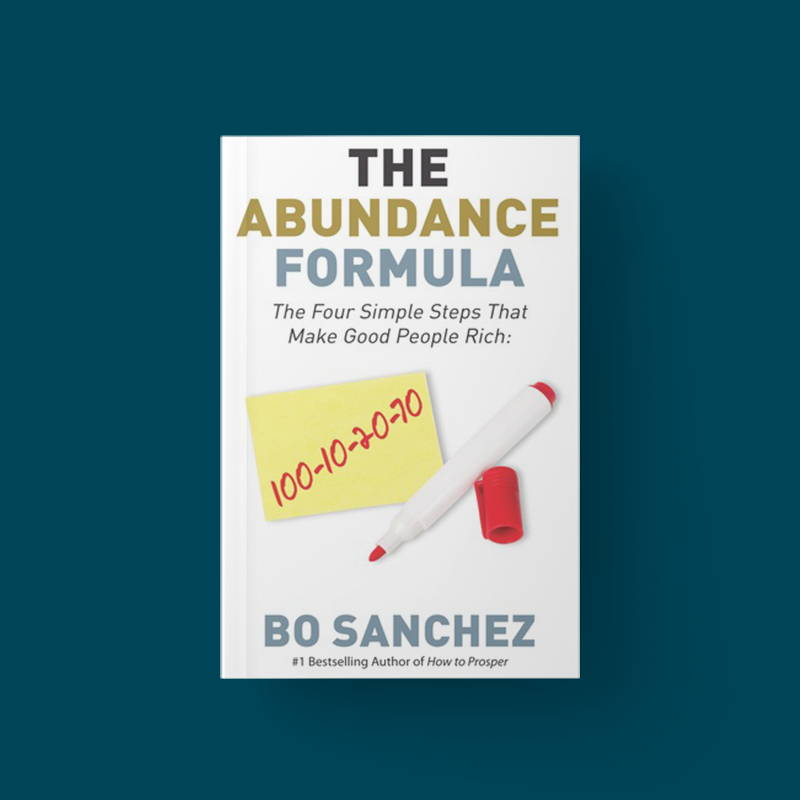 The Abundance Formula by Bo Sánchez
(Shepherds Voice Publications, 2013)
Bo Sanchez gives his readers a chance to look at their finances in a whole new way with The Abundance Formula. The book provides four essential steps in building your wealth, not only so you can live a better life but also so you can give as much as you can to those in need. As a true preacher-slash-entrepreneur, Sanchez effectively teaches his readers to foster both their financial and spiritual well-being.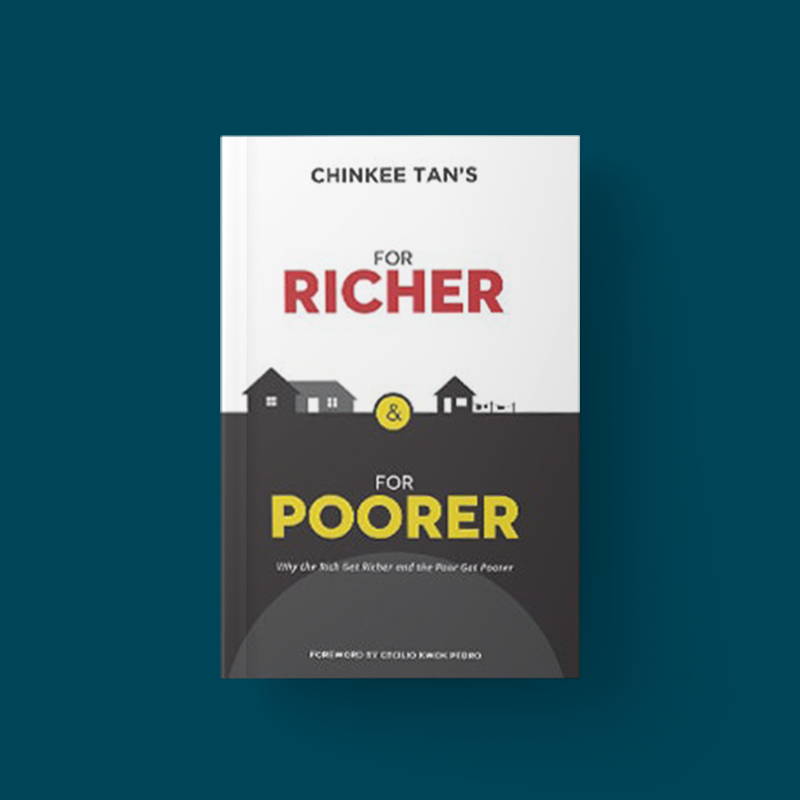 For Richer For Poorer: Chinkee Tan's Know
the Secrets of the Rich by Chinkee Tan
(CSM Publishing, 2019)
In For Richer For Poorer, Chinkee Tan sprinkles a bit of humor into his financial advice to help readers forget the brevity of their financial woes and finally sit down to resolve them. Aside from Tan's quips here and there, he still teaches and motivates readers to understand the power that they hold in life and how they can build their wealth like the rich. With his simple and non-jargon-filled writing style, Tan also shows that his book is truly for everyone.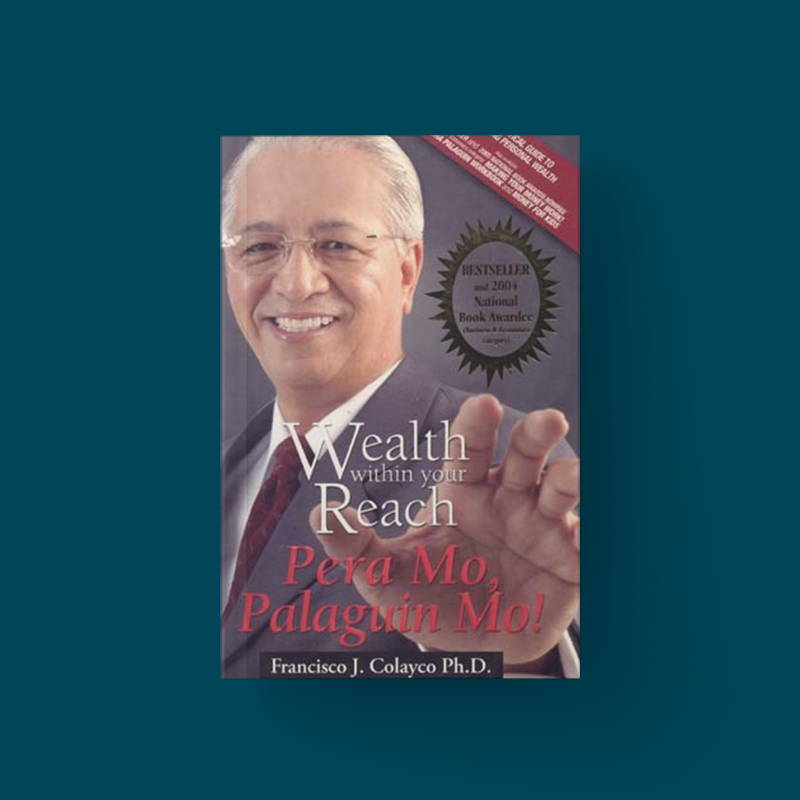 Wealth Within Your Reach: Pera Mo,
Palaguin Mo! by Francisco J. Colayco
(Colayco Foundation for Education, 2004)
Wealth Within Your Reach: Pera Mo, Palaguin Mo! is a highly-acclaimed book in the Philippines, especially among working class Filipinos looking for accessible and easy-to-read guides on financial wellness. Financial educator Francisco J. Colayco effectively teaches readers about financial freedom and practicality, showing Filipinos that being rich is within their grasp, as well teaching them to be comfortable with what they already have.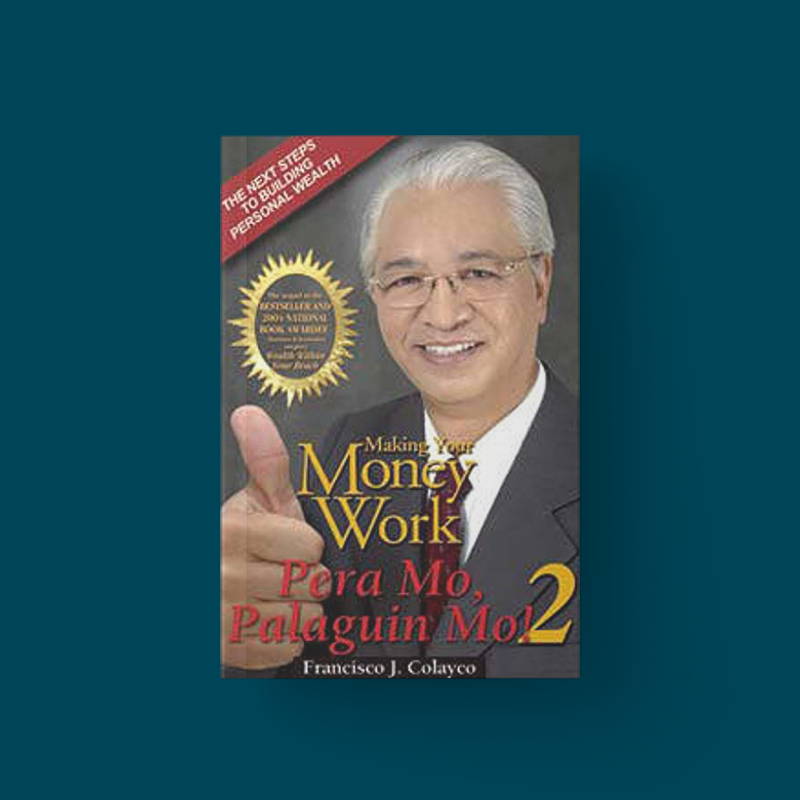 Making Your Money Work; Pera Mo,
Palaguin Mo! 2 by Francisco J. Colayco
(Colayco Foundation for Education, 2010)
Another helpful book from Francisco J. Colayco, Making Your Money Work; Pera Mo, Palaguin Mo! 2 provides readers practical advice on how they can make their money grow through mutual funds, the stock market, entrepreneurship, bonds, and other investments. By explaining financial concepts in layman's terms, Colayco makes readers more confident in improving their financial wealth and ultimately their overall well-being. Filipinos looking to take their wealth to the next level can learn abundantly from this book.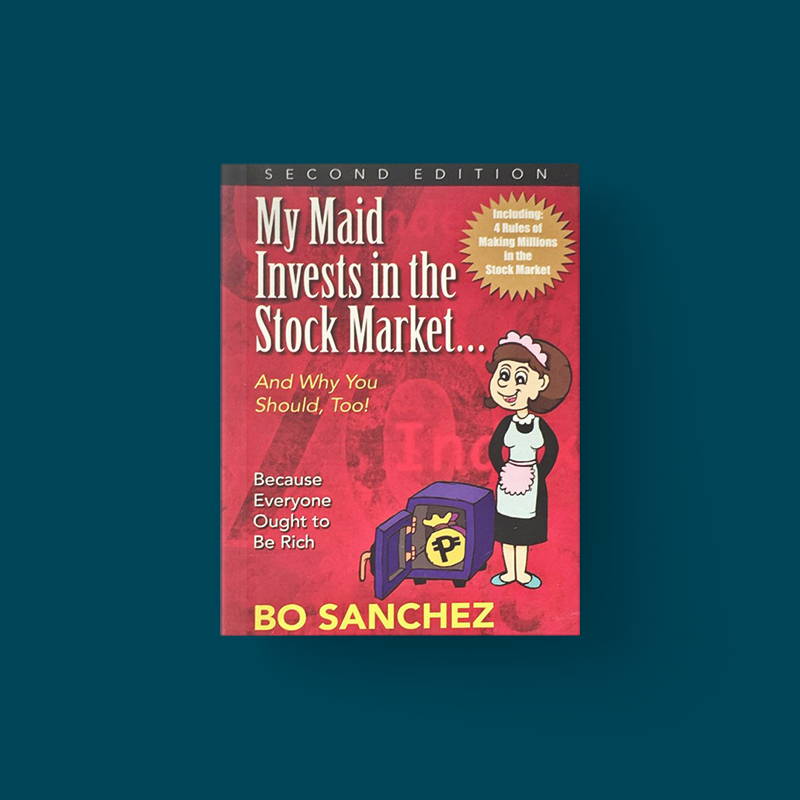 My Maid Invests in the Stock Market...and
Why You Should, Too! by Bo Sanchez
(Shepherds Voice Publications, 2010)
Bo Sanchez shows Filipinos that anyone can build their wealth with My Maid Invests in the Stock Market...and Why You Should, Too! In this practical guide, Sanchez recalls how he helped three of his house helpers invest in the stock market and build their retirement fund using a five-envelope system. Sanchez provides simple ideas that connect with one another, giving readers a holistic view of financial wellness and an opportunity for them to confidently improve their financial well-being.
See our other selections.
We've also cast our picks for most influential books in these non-fiction categories.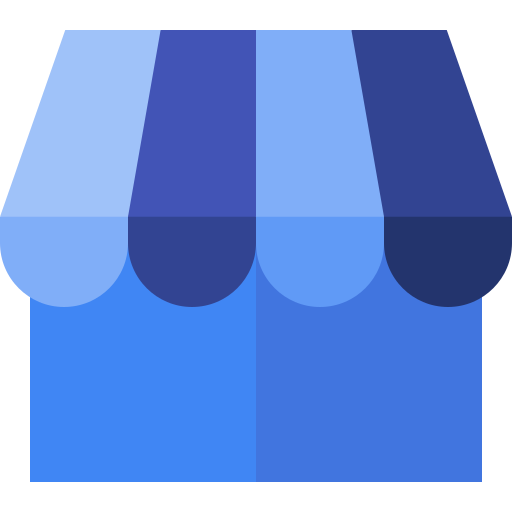 These works have shaped how we conduct business, pursue entrepreneurship, and innovate in the Philippines.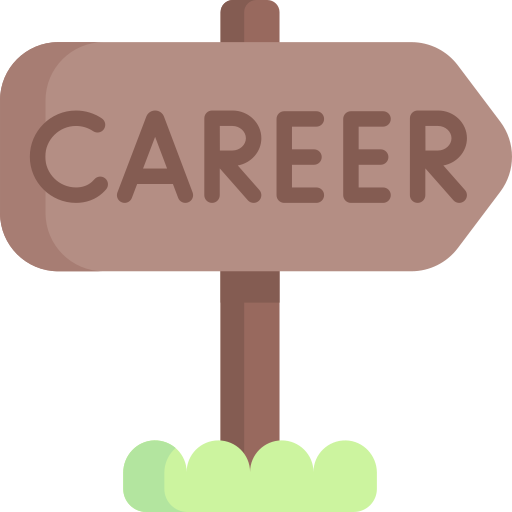 These works have shaped how we pursue professional excellence in the Philippines and strive to become leaders in our respective fields.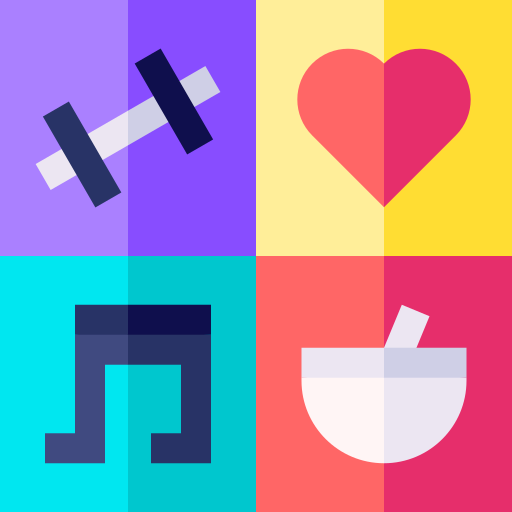 These works have shaped the way we think, feel, and live through insights that enrich our lives.