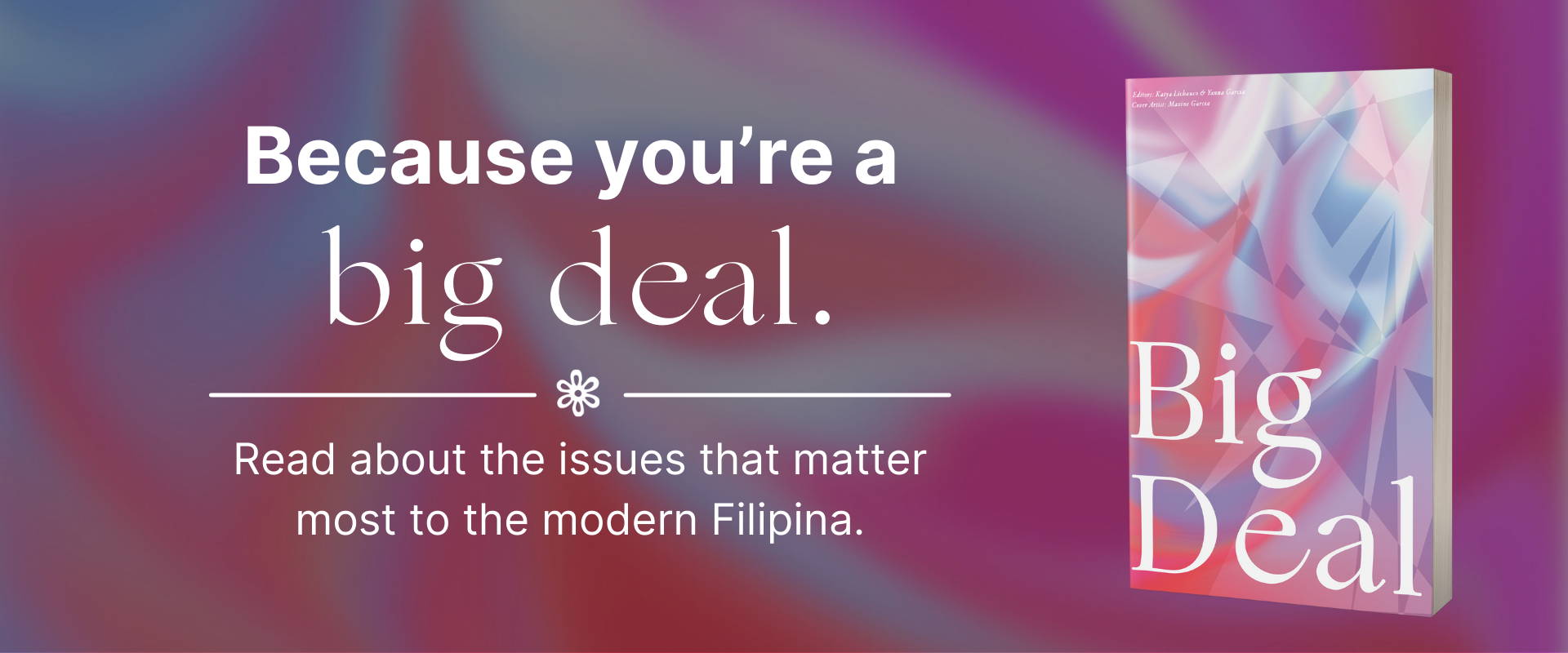 Big Deal: Volume I is an anthology of works from different individuals that center around the struggles of Gen-Z and Millennial Filipinas. These stories and artworks illustrate the plurality of women's voices, likewise celebrating the myriad of ways there are to tell a story. Big Deal hopes to recognize women's talents, and slowly build an archive that emphasizes and highlights experiences unique to Filipinas.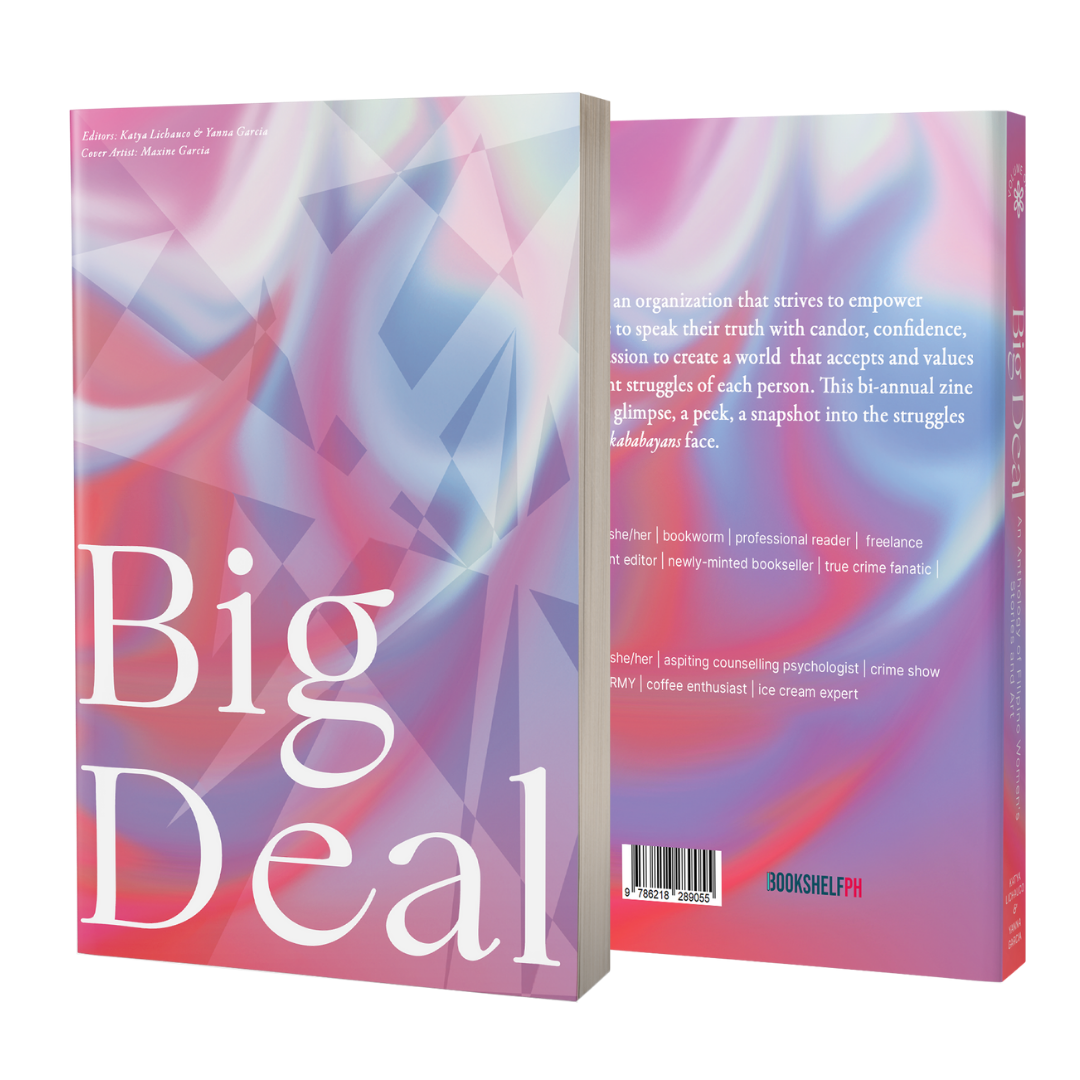 Big Deal is not only a book, but an initiative to highlight some of the issues that Filipinas face,
such as discrimination, prejudice, harassment,
and more.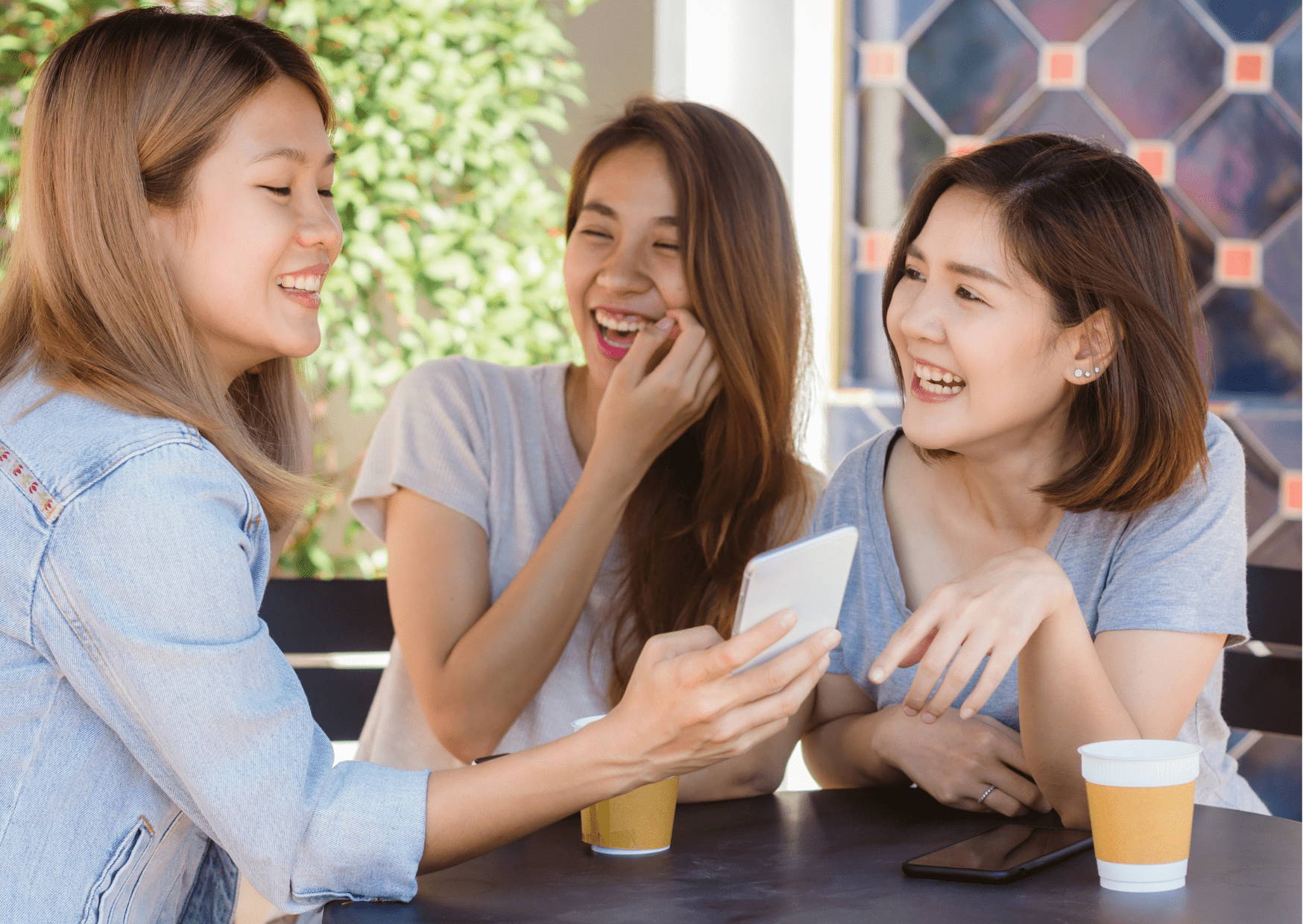 Since Big Deal is a springboard into a larger discussion on women's issues, you can meet
like-minded Filipinas and allies.
Make an impact on your community.

A portion of proceeds from Big Deal will go to CRIBS Foundation, a residential facility for abandoned or surrendered babies as well as sexually abused young girls in Manila.